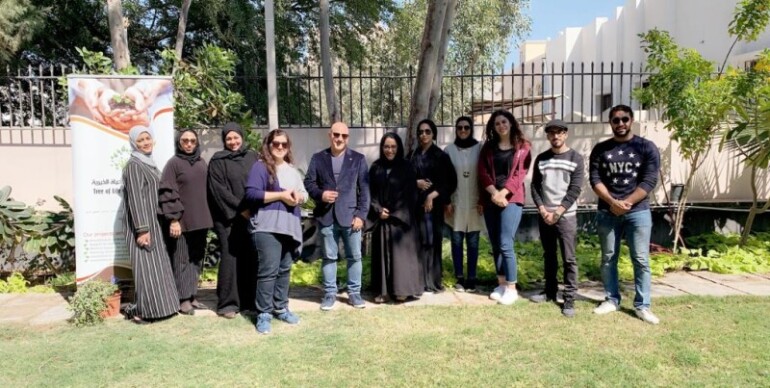 As part of its commitment to community engagement, Bahrain Polytechnic has participated in the Candle Recycling Project, a philanthropic and environmental protection project in support of the Tree of Life Charity Society.
The project has been managed by Ms. Seema Haqiqi, a specialist in candle making, and was supported by a group of volunteers across Bahrain, it consisted of collecting used or unwanted candles, mugs and glass containers.  The candles then go through a recycling process using the collected items, reproduced and then sold to raise funds to support the Tree of Life Charity Society, particularly with the projects geared towards orphan support.
Sh. Fay Al Khalifa, Head of Commercial & Community Initiatives at Bahrain Polytechnic stated: "The Polytechnic is keen to support all forms of community initiatives in line with its strategic plan. This project was unique in its nature and seeing the amount of work put towards is phenomenal. I would like to thank Ms. Seema Haqiqi, the charity and our students and staff for contributing to the success of this project".
Posted on 5 May, 2019 in News