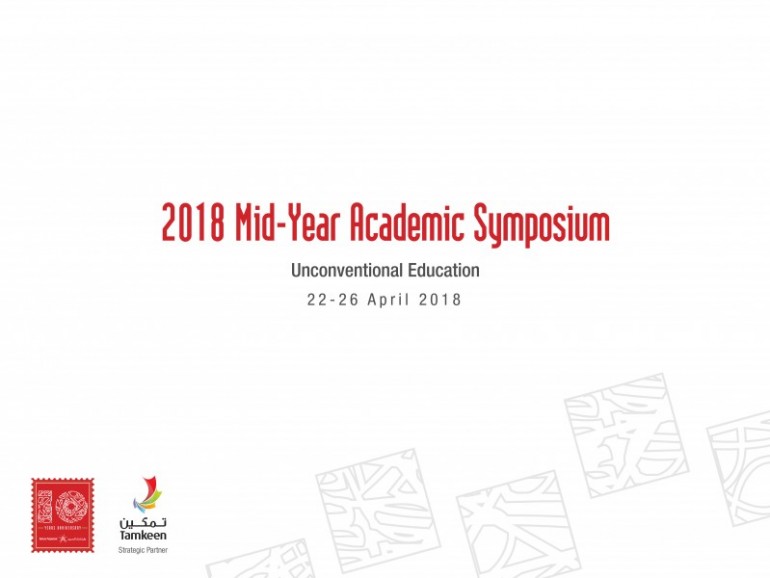 To register for the event, please fill the form and send it to teaching.learning@polytechnic.bh
Held under the patronage of HH Sheikh Nasser bin Hamad Al Khalifa, His Majesty the King's Representative for Charity Works and Youth Affairs, Chairman of the Board of Trustees of the Royal Charity Organization (RCO), the Polytechnic will be hosting its 9th Annual Teaching and Learning Symposium in cooperation with Tamkeen as its strategic partner from 22nd to 26th April 2018 at its campus, under the theme "Unconventional Education: Supporting Quality in Teaching and Learning".
The symposium will provide the attendees with opportunities to learn from leading practitioners in the education sector and to engage in discussions related to up-to-date knowledge and practices in key areas in higher education and research.
Ema Janahi, Director of Academic Development and Commercial & Community Initiative, stated: "We are delighted to announce the symposium in its 9th edition in coincidence with the 10th Bahrain Polytechnic anniversary celebrations. The symposium will act as a refresher for all attendees, as it will focus on key areas that are highly integral to the notion of Bahrain Polytechnic and other applied higher education institutions."
"This year, the symposium theme is about the Unconventional Education, and it will address several important topics such as new and innovative methodologies in teaching and learning, special needs education, emerging technologies that may be used in education such as virtual and augmented realities, latest trends in enhancing the learning experience and more. It is geared towards educators and counsellors from the secondary and tertiary levels of education."
"I would like to invite those who are interested to check the details regarding the symposium that can be found on the Polytechnic's website. For more information, please contact teaching.learning@polytechnic.bh . A certificate of attendance will be given to participants who have completed 75% of the symposium" concluded Mrs. Janahi.
For more information regarding the agenda, click here.
To register for the event, please fill the form and send it to teaching.learning@polytechnic.bh
Posted on 27 March, 2018 in News