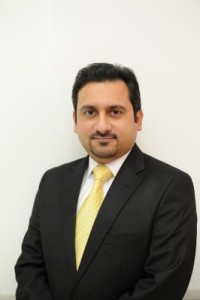 Ahmed Malalla, Bahrain Polytechnic's Registry Director, stated that applicants of the second batch who received an offer by email must confirm it before 2 PM on Thursday, 18th August 2016, and stressed that no application will be accepted after the said time period.
Mr. Malalla pointed out that the second batch of applicants [on the waiting list] were accepted based on how they meet the admission requirements and the availability of a seat in the programme they have chosen.
Should an admitted student be out of Bahrain during this period, the student would need to respond to the email addressed to them by Bahrain Polytechnic for confirmation. Afterwards, a relative or acquaintance of the student may pay their tuition fee and complete the admission process on their behalf. However, the student would still need to personally come to the Polytechnic campus to sign the required documents no later than 4th September 2016.
Mr. Malalla explained that admitted students are asked to go to Building 8 at the Polytechnic's campus in Isa Town from 9 AM to 2 PM with a copy of the letter of acceptance, CPR card and any other documents (if required) in order to complete the admission process. Tuition payment is BD 120 for Bahraini students and BD 2520 to non-Bahraini students (non-refundable), and can only be paid by credit or debit card.
The students would then need to complete their admission process by signing the required documents, get their photos taken for the student ID card, and get information on the first semester of the academic year. Students under 18 years need to be accompanied by their parents to complete the admission process.
Orientation day will begin for new students from 29th August 2016, and its presence is compulsory, as the new Academic Year is set to start at 4th September 2016.
Posted on 17 August, 2016 in News