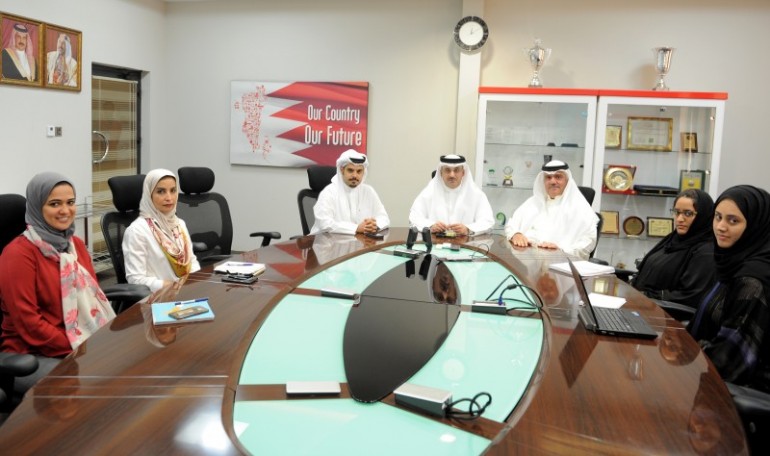 The Equal Opportunities Committee held a meeting, chaired by Acting CEO Dr. Mohamed Al Aseeri, on 8th October 2015 in order to discuss a range of new proposals to promote women's needs in the context of equal opportunities, as well as providing more development opportunities within the Polytechnic.
The Polytechnic are committed to applying instructions issued by the Civil Service Bureau (4) of 2014, which establishes the Equal Opportunities Committee in governmental entities in coordination with the Supreme Council for Women.
This ensures that equal opportunities would be given towards women's needs in all areas of work in the Polytechnic. In addition, the committee aims to achieve equal opportunities for all employees of the Polytechnic.
Dr. Al Aseeri, under the guidance of the Board of Trustees and chaired by Sh. Hisham bin Abdulaziz Al Khalifa, confirmed that the Polytechnic are interested in promoting the principle of equal opportunities among its staff, ultimately achieving the objectives of supporting women's needs and contribute to the advancement of society.
Sh. Ali bin Abdulrahman Al Khalifa, Deputy CEO of Resources & Information Affairs, commented: "We see ourselves as a role model when it comes to the field of equal opportunities, and this culture [of equality] spreads positively within the Polytechnic, even among our students."
Posted on 12 October, 2015 in News