All applicants must complete the required entry tests for their Programme of choice. Applicants to all programmes must complete the general entry tests in English and Mathematics. Applicants are given the date and time of their entry test on the Test Appointment card given to every when they submit their application. Check Admission Timelines for admission dates.
English and Math Online Entry Tests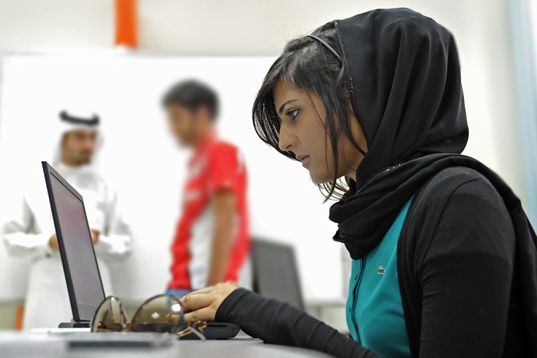 Applicants must meet the required standard in both tests to be considered for selection to a programme. The general entry tests in English and Math are both online tests. We recommend that all applicants review the following information:
On The Test Day:
Arrive Early
Applicants MUST arrive early and be at the Bahrain Polytechnic ready to start their test before the time stated on the Test Appointment card. Late students will NOT be allowed to enter the test room.
Bring the Required Documents and a Calculator
On the test day, applicants MUST bring:
Their Test Appointment card.
Their smart card.
A calculator. Graphic display and text save calculators are not allowed.
Entry Test Rules and Guidelines
Test dates cannot be changed.
The duration of the tests are approximately 3 hours (continuous).
During the tests, applicants must follow the invigilators instructions in the test rooms.

In case of breaking any of instructions an applicant will be asked to leave the test room, Bahrain Polytechnic and their application will be cancelled.
In case of any technical issues applicants may be asked to re-sit the entry test(s).

Bags and Mobile phones are not allowed in the test rooms. Bahrain Polytechnic Security will check items when entering.
Visual Design Portfolio
The Bachelor of Visual Design has limited places each year and selection is very competitive. Applicants to Visual Design MUST complete and submit a Portfolio on or before the DUE DATE. This date is BEFORE the close of admission.
The portfolio must meet all the requirements stated in the BACHELOR OF VISUAL DESIGN PORTFOLIO GUIDELINES (146 KB) and include a variety of original, developmental and finished works.. The portfolio may be submitted as a collection of electronic files, a folder, notebook or a ring binder; containing a collection of drawings, sketches, photographs, slides, or any other representation of the individual's creative ability, sensitivities, visual awareness and interests. Incomplete portfolios are likely to be rejected.
Check Admission Timelines for the Academic Year details showing the date for portfolio submission. Late submissions will NOT be accepted.
Applicants will be advised when they can collect their Portfolio. Portfolios not collected will be discarded.
Further Testing or Interviews
Applicants may be invited for further tests or an interview.
Applicants will be advised of the date and time by SMS, if required. If you change your phone number, please advise Bahrain Polytechnic.
Applications for Credit Recognition (e.g. IELTS, TOEFL or Transfer Courses)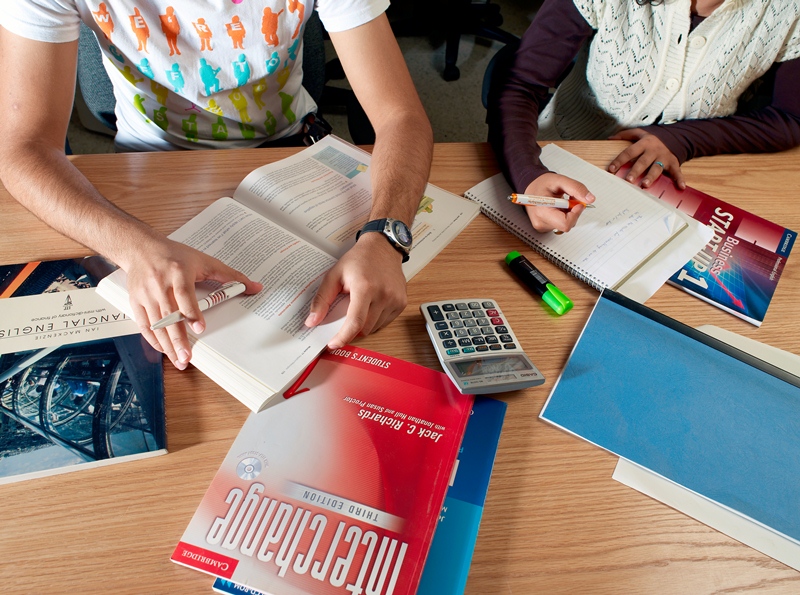 International English language tests that assess English proficiency (IELTS and Internet Based TOEFL) are not accepted as part of the application process and will NOT exempt applicants from the English Entry Testing. Entry to programmes at Bahrain Polytechnic is based on the Entry Tests results for the Programme of choice.
Students accepted to Bahrain Polytechnic can apply for Credit Recognition from approved Higher Educational institutions, IELTS and Internet Based TOEFL (during confirmation or later).
After an offer of place to Bahrain Polytechnic is made and accepted (i.e. from the time of confirmation), the student may submit a completed Credit Recognition Form with the original and a copy of the certificates; transcripts, course descriptors, and all relevant documentation, for consideration of credit recognition.
IELTS and Internet Based TOEFL: Submit the original certificate and two copies with the Form.
Transfer Courses from approved Higher Education Institutions: Submit the official transcript and 2 copies and a course descriptor.
Polytechnic Registry and Academic staff will verify the original certificates/ transcript on submission. Verified originals will be returned to the student. Academic staff will review the application and after approval of the relevant committees, the student will be informed of the decision and any credit granted will be loaded onto the official student record.