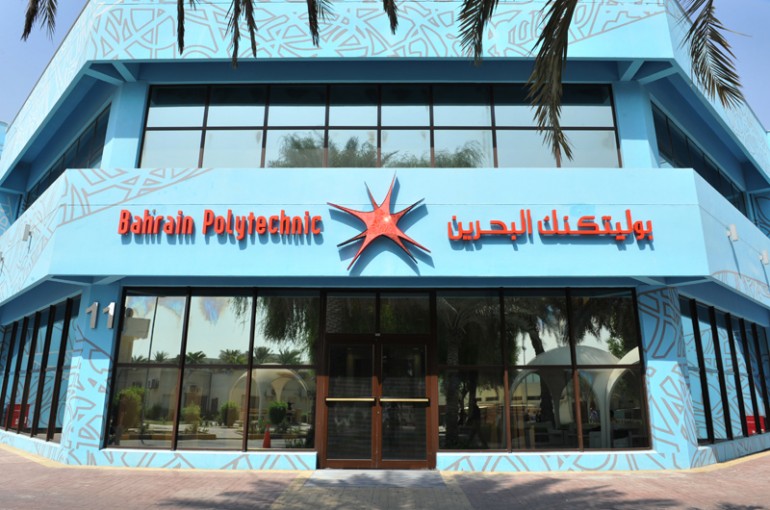 Dr. Mohamed Al Aseeri, Acting CEO of Bahrain Polytechnic, has announced that the Polytechnic has developed a new programme in Human Resource Management (HRM), and will be available to students from the first semester of the next Academic Year 2016-2017.
Students who wish to enroll in this program would need to submit an enrolment request during the current admission period which ends on Thursday, 16th June 2016.
Prior to receiving the approval from the Board of Trustees, the HRM programme has went through extensive study to ensure it meets the needs of the labor market in both the private and public sectors. The Polytechnic has been communicating with a wide range of experts and specialists in the field throughout the development of the programme, and this will contribute significantly in providing qualified graduates in the field of HRM in the labor market.
Dr. Al Aseeri stressed that the Polytechnic with the assistance of the Board of Trustees, chaired by H.E. Sh. Hisham bin Abdulaziz Al Khalifa, aim to continuously introduce new programmes and improve its current programmes. This is done through constant consultation with its partners in the industrial sector to ensure that the programme is in line with the current labor market trends, and that the students possess the necessary skills to start working immediately after graduation.
The process of applying to the Polytechnic this year will be done through the internet. The applicant would just need to fill the online application form through the Polytechnic's website (https://www.polytechnic.bh), print the signature page, pay the application fee (BD 20 non-refundable) by debit or credit card at the Student Information Centre (Building 8) from 9 AM – 1:30 PM, and submit the required documents: an original and copy of passport and smart card, one passport size photo, high school transcript, evidence of good conduct (not more than one year old), and a medical examination certificate from a governmental health centre. If the applicant is applying to the Visual Design programme, they must provide a portfolio of their art work. The Registry Directorate will then verify the documents, confirm the applicant, and set a date for the entry test.
Posted on 31 May, 2016 in News