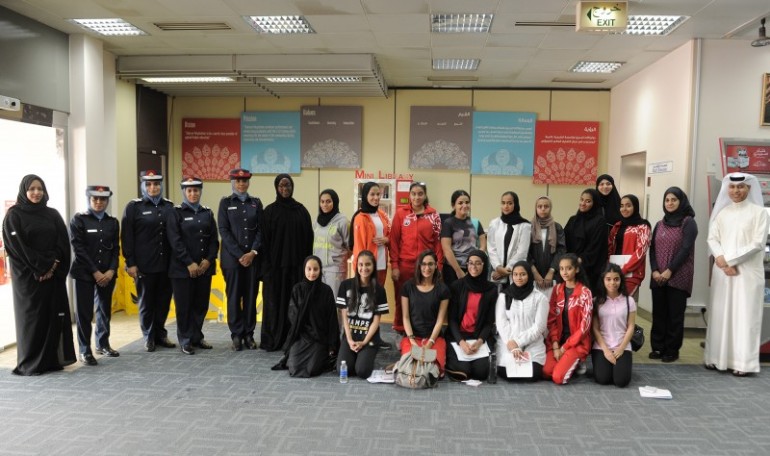 Based on its commitment to the principle of community partnership, Bahrain Polytechnic will host a group of students which participated in the Royal Police Academy Summer Camp from 9th to 19th July 2017.
The Academic Development Directorate will present a series of awareness lectures and workshops to the students to inform them of the skills required in the 21st century. Additionally, they will guide them on how to select a major by identifying the current job opportunities and what skills are required from the labor market.
Mr. Abdulridha Dismal, Chief: Career & Employment Centre of the Polytechnic, stated: "We are delighted to contribute to the success of the Royal Police Academy Summer Camp to introduce the students to the skills as per the labor market requirements, as well as the 21st century skills.
"At the Polytechnic, we ensure to graduate Bahrainis with the necessary skills that will provide them with prestigious jobs that contribute to the advancement of the national economy.
"The summer program includes a series of workshops and educational lectures that will be held over the course of a week, which includes 'The 21st Century Skills Workshop', 'Selecting A University Major', 'Personality Types', 'Values & Behaviors', and 'Career Voyage'; a program aimed at helping high school and university students with their career paths." concluded Mr. Dismal.
The workshops will be given by staff from the Academic Development Directorate: Mr. Abdulridha Dismal, Ms. Hawra Nooh, and Ms. Yusra Alhussaini.
Posted on 17 July, 2017 in News