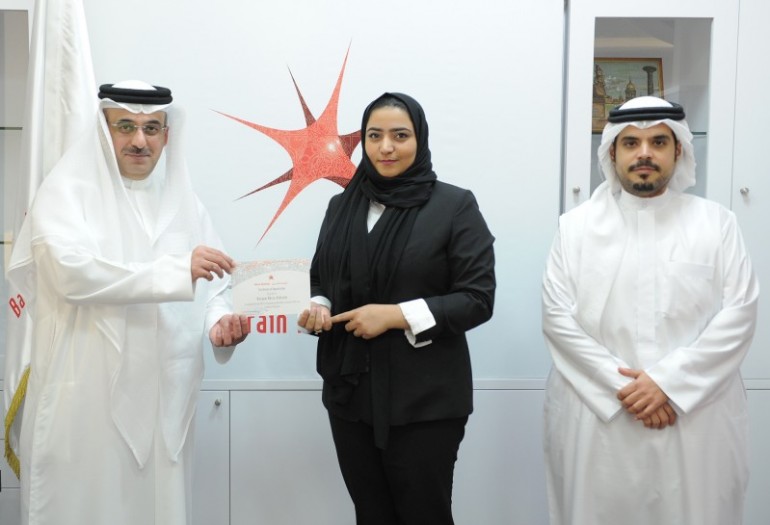 Bahrain Polytechnic's executive management awarded three of its security staff members on 26th May 2016 for their dedication to deal with a number of cases, most specifically being preventing security breaches, which has had a positive impact on the workflow of the Polytechnic.
On this occasion, Dr. Mohamed Al Aseeri, Acting CEO of the Polytechnic, stated: "We awarded the security staff members for their efforts in preserving the institution's campus, students and staff. Our board members, chaired by H.E. Sh. Hisham bin Abdulaziz Al Khalifa, have also given their thanks to the honorees."
The security staff members were awarded by Acting CEO Dr. Mohamed Al Aseeri, Deputy CEO of Resources & Information Affairs, Sh. Ali bin Abdulrahman Al Khalifa, and Manager of Security, Yousif Mohammed.
Posted on 30 May, 2016 in News