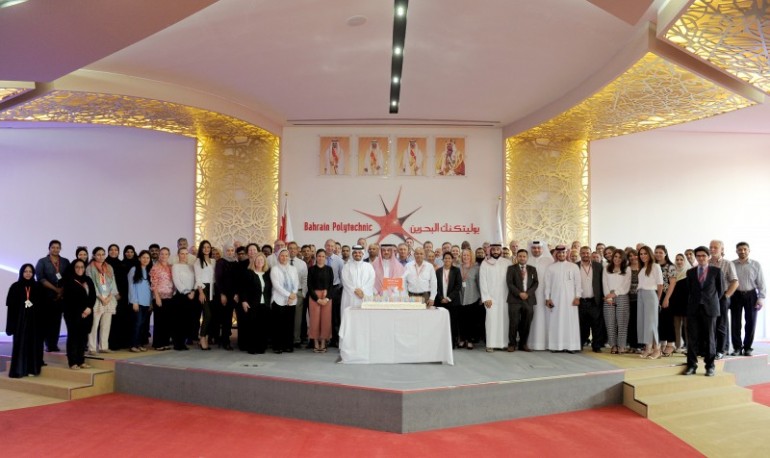 Bahrain Polytechnic celebrated World Teacher's Day by honoring its outstanding academic staff in recognition for their efforts to elevate the standards of Polytechnic students.
Prior to the awarding ceremony, Ms. Ema Janahi, Director of Academic Development, delivered a speech to welcome the attendees, where she congratulated all the employees of the Polytechnic on the occasion of World Teacher's Day and thanked them for their efforts to educate the students. She also thanked Dr. Mohamed Al Aseeri, Acting CEO, which constantly motivates the tutors to perform at their best to elevate the Polytechnic and become a world-class educational institution.
Dr. Al Aseeri thanked all the employees of the Polytechnic, specifically its academic staff, who have spared no effort to ensure the Polytechnic produces proficient graduates who represent the Polytechnic and the Kingdom of Bahrain at a local, regional and international level. He also thanked them for their efforts in developing themselves in order to enhance the Polytechnic's unique teaching method.
At the end of the ceremony, the executive management awarded the outstanding tutors of each programme who have been nominated by their respective deans. The ceremony concluded with a small gathering with refreshments.
The ceremony was held under the patronage of Dr. Mohamed Al Aseeri, in the presence of Deputy CEO of Resources & Information Affairs, Sh. Ali bin Abdulrahman Al Khalifa, deans, directors and tutors.
Posted on 13 October, 2016 in News