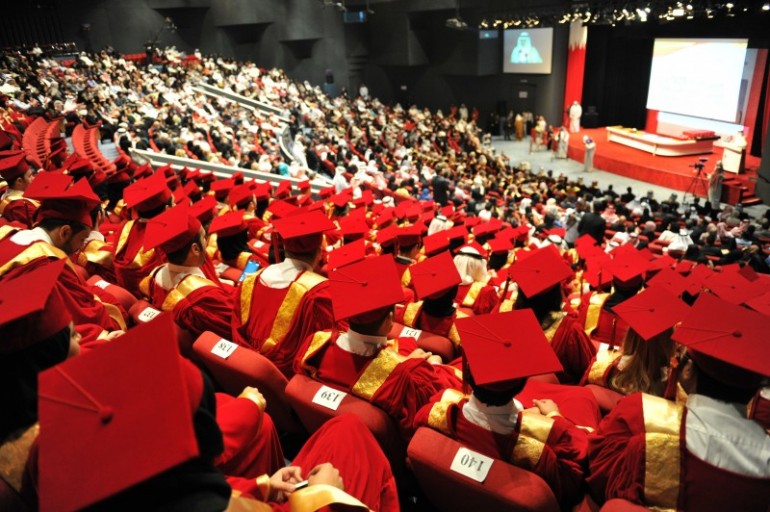 Ahmed Malalla, Registry Director of Bahrain Polytechnic, announced that the graduation registration period for graduates for the academic year 2015-16 has been extended from 17th – 20th October 2016.
Bahrain Polytechnic's 3rd graduation ceremony has been postponed to 4th December 2016 at the Sh. Abdulaziz bin Mohammed Al Khalifa Hall at the University of Bahrain campus, Sakhir.
Graduates will need to proceed to the Student Information Centre (Building 8) to confirm their attendance during this week from 10 AM – 2 PM, as well as collect their official cap and gown, before 2 PM on Thursday, 20th October.
The cap and gown can be purchased or rented by paying the full amount and then receiving a refund after the graduation upon returning the cap and gown in good condition from 5th – 7th December 2016 between 10 AM – 2 PM.
Mr. Malalla stressed that the attendance of the graduation practices is mandatory, and that the Registry Directorate may issue a letter to their employers stating the dates of the practices and ceremony.
Graduates unable to complete the registration process but will attend the ceremony and practices may nominate a delegate to do it by informing the Registry Directorate. Graduates will need to provide their CPR cards, CPR card of the delegate, student ID and contact details.
Mr. Malalla stated that graduates will need to check their emails regularly for more details or for any updates regarding the graduation ceremony.
Posted on 18 October, 2016 in News