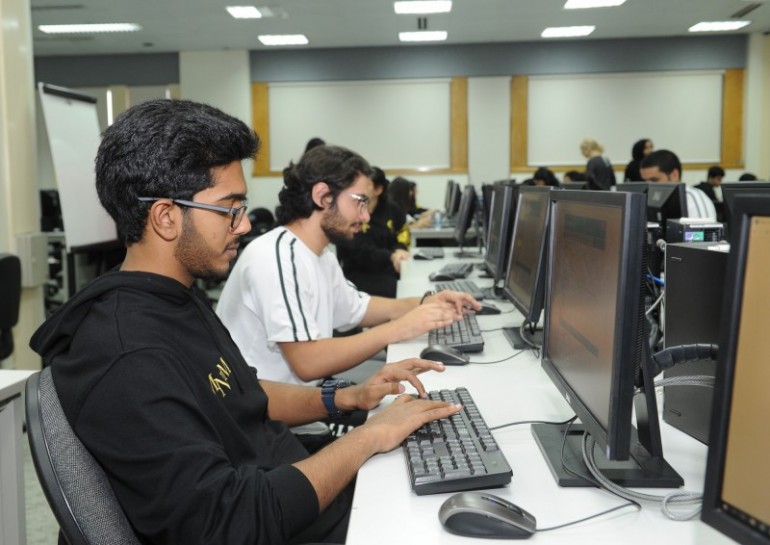 Based on its commitment to the principle of community partnership, Bahrain Polytechnic Conducted Career Voyage Test to more than 300 (12 grade) students on 18th November 2018 at Bahrain Polytechnic campus in Isa Town.
Career Voyage is an internationally recognized career guidance software, which enables the students to identify the career options and assist them to make informed decisions regarding the next study options as well.
The Career Advisors at the Polytechnic delivered the test as series of questions and then the students received two short reports containing a personality type report and occupational interests.
The test is aimed to help the students identify their career options, thereby helping choose their areas of study that suits their needs.
Mr. Abdulridha Dismal, Chief of Career & Employment Centre of the Polytechnic, stated: "We are delighted to contribute to help the secondary school students identify themselves and their interests to make their decision of what to study and what can do as a career."
Sh. Faye AlKhalifa, Head of Commercial & Community Initiatives commented: "Bahrain Polytechnic continues to play its part in the community by offering free consultation services and workshops in various fields."
She added: "We have hosted around 300 secondary school students to do Career Voyage test to help lead them to their future steps. The students received two reports of their professional orientation and personality type, where they can discuss the results with their parents and career guide counselors in their schools to determine their future academic and careers".
"We are looking forward to conduct of more of these activities to the school students where they can benefit for free." she concluded.
Posted on 6 January, 2019 in News