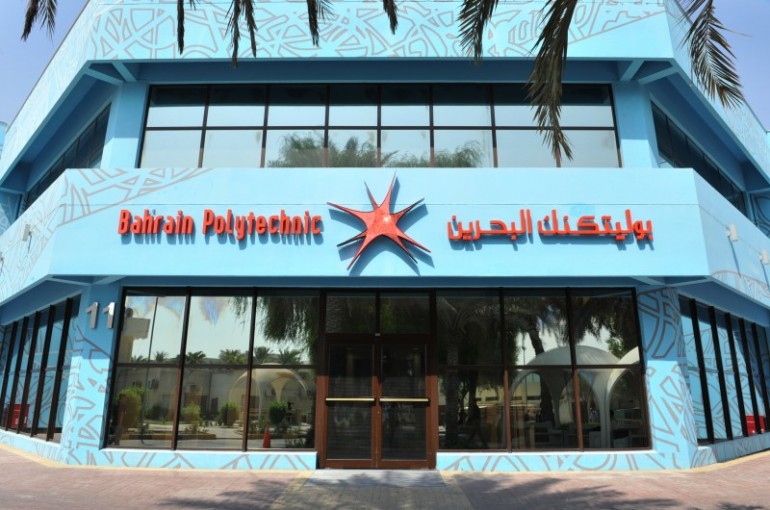 A Bahrain Polytechnic Business School graduate has come out as the number one Human Capital Management Solution Consultant across the region for his employer German software company SAP; one of the largest software companies in the world with over 80,000 employees around the world.
After graduating in 2013, Mohammed AlGhazali was selected alongside to participate in the prestigious Management Graduate Trainee program at SAP in Dubai.
In January 2016 at Barcelona, Mohammed was awarded as the top performing Consultant across the whole Europe, Middle East and Africa (EMEA) region by SAP.
Mohammed attributes part of his success to the world class education he received at Bahrain Polytechnic: "Bahrain Polytechnic taught me the essentials for business but most importantly I learnt critical thinking and problem solving at a global perspective. This has helped me to relate to all different clients across the region and quickly assess their needs and add value to them."
The Polytechnic's Acting CEO, Dr. Mohamed Al Aseeri, stated: "We're happy to see that our students are being recognized at a global scale. This just goes to show the caliber of our students.
"We ensure that our students are equipped with the necessary employability skills, as per the Kingdom's Vision 2030 and our strategic plan." concluded the Acting CEO.
Mohammed is proud to be the first Bahraini employee of SAP and is grateful for the education he received at Bahrain Polytechnic. He is based out of SAP office in Bahrain, but frequently travels to various client locations in the region for his work. Furthermore, he has participated as a key note speaker and a guest speaker in many global events including Gitex in Dubai & SuccessConnect in Rome.
Posted on 29 March, 2016 in News