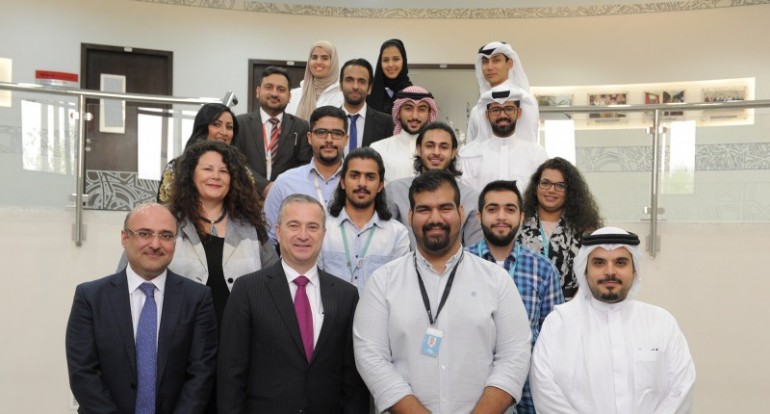 Bahrain Polytechnic's CEO, Dr. Jeff Zabudsky, has approved the formation of the new Bahrain Polytechnic Student Council (BPSC) for the year 2017-2018 on Monday, 10th July 2017.
BPSC has played an important role in becoming one of the sources of communications between the Polytechnic's management and students ever since its inception.
The administrative positions were distributed as follows: Ali Sultan, President; Abdulrahman Alsabbagh, Vice President; Sher Mohammed, Financial Treasurer; Yusuf Al Isa, Secretary.
As for the committee positions, they were distributed as follows: Maryam Engineer, Student Services Committee Chair; Abdulla Abdulaziz, Social Committee Chair; Sayed Ali Alkamel, Art and Cultural Committee Chair; Ghassan Hussain, Sports Committee Chair.
Dr. Zabudsky stressed the responsibility of the new BPSC members, as they will represent the students and promote their interests to the management. Additionally, they will be conducting various activities such as sports tournaments, educational events and charities.
The Polytechnic CEO expressed his sincere appreciation to the previous student council, which have impressed both students and staff for their efforts in representing the Polytechnic, internally and externally, and wished them all the best in their future endeavors. He also thanked Ms. Catherine Walker, Acting Director of Student Services, and all staff involved for their support to the student council throughout the years.
Posted on 17 July, 2017 in News