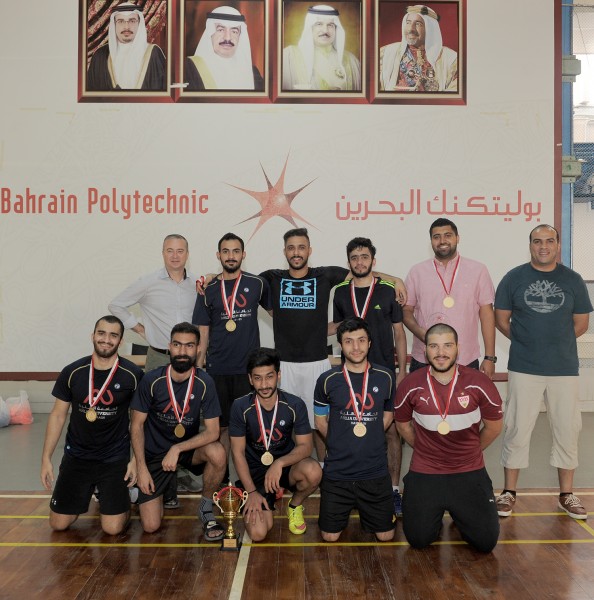 Organized by the Student Services Directorate, Bahrain Polytechnic hosted the 2nd universities football tournament at the campus on 13th May 2017.
Several universities from Bahrain, including the Polytechnic, participated in the six hour tournament, including University of Bahrain, AMA University, Ahlia University and Gulf University.
Ahlia University and University of Bahrain were the finalists in the second edition of the tournament, where the former won by a single goal in a thrilling game. AMA University, last year's winners, finished 3rd after beating Gulf University 2-1.
Ashraf Jaber, Bahrain Polytechnic's Head of the Health & Wellness Centre, stated: "This tournament gives players a chance to show their skills and teamwork. Last year, we hosted a similar tournament at our campus and we aim to be active in terms of hosting competitions for various sports.
"I would like to congratulate the winners of this years' tournament, and would like to encourage more universities to take part next time." concluded Mr. Jaber.
Bahrain Polytechnic hosted the 2nd universities basketball tournament on 20th May 2017.
Posted on 13 May, 2017 in News