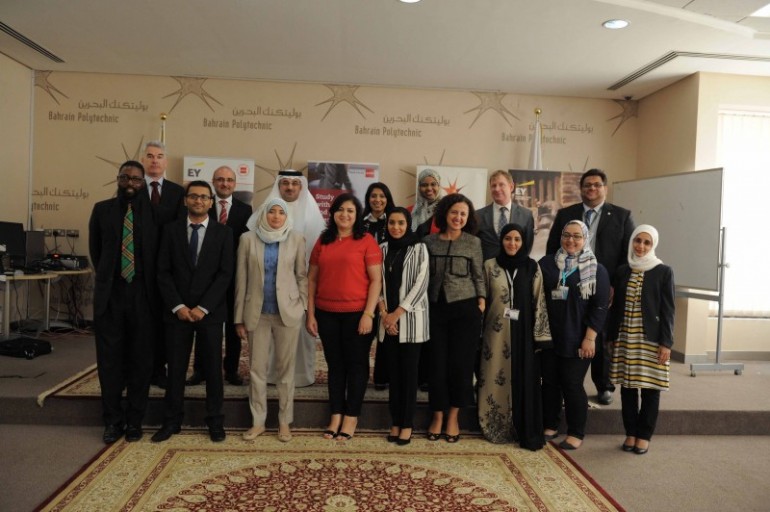 As part of its academic development efforts, Bahrain Polytechnic Business School has aligned its Bachelor of Business (Accounting) programme to ACCA (the Association of Chartered Certified Accountants) requirements.
This accreditation provides important exemptions to Polytechnic accounting graduates who wish to become qualified Chartered Certified Accountants.
ACCA is one of the leading global professional body for accountants. Its main qualification enables graduates to become chartered certified accountants, following completion of 14 examinations, three years of supervised and relevant accountancy experience and a professional ethics module.
Cormac MacMahon, Dean of the Business Faculty, commented: "It is directly aligned to our mission to produce professional and enterprising graduates. Having recognition from a global professional body, such as ACCA, is highly significant for the international reputation of our programme."
Acting CEO, Dr. Mohamed Al Aseeri, stated: "This recognition goes to show that our curriculum follows international norms and standards of degree qualifications in Accounting.
"We want to improve our academic quality as much as we can, as part of our Strategic Plan 2015-2019, Bahrain 2030 Vision, and the government action plan 2015-2018." concluded Dr. Al Aseeri.
Ms. Fazeela Gopalani, ACCA Global's Head of Education – Middle East, visited the campus on 16th September 2015 to meet with the Polytechnic's executive management.
Posted on 20 September, 2015 in News