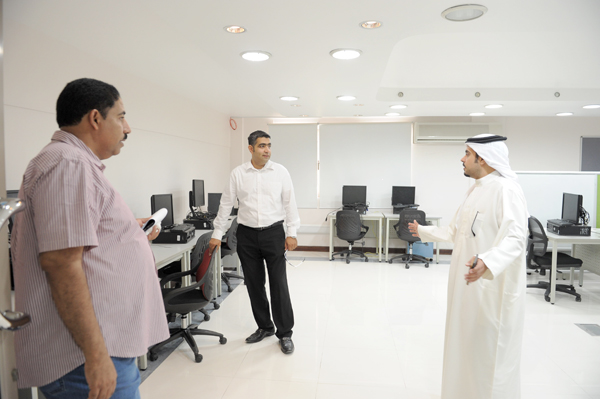 As part of its annual maintenance and implementation plan, Deputy CEO of Resources & Information Affairs, Sh. Ali bin Abdulrahman Al Khalifa, stated that the Polytechnic are nearing completion of a number of laboratories and workshops for the Faculty of Engineering, Design, and ICT. This also includes maintenance of a number of existing ones.
The maintenance of these sites, which have been ongoing since 2012, has contributed in increasing the standard of services which is set by auditors; whether local or international academic accreditation bodies.
Sh. Ali Al Khalifa commented: "The Board of Trustees of Bahrain Polytechnic, chaired by H.E. Sheikh Hisham bin Abdulaziz Al Khalifa, support the building of these facilities. This will keep improving our educational process, as it's in line with the goals and achievements of the Polytechnic. The executive management are prepared to support the Board of Trustees plans and policies; all which apply to the laws and regulations of the Kingdom of Bahrain".
Hussain Alhamar, Building & Maintenance Manager, confirmed that these sites will be equipped and built with the best engineering specifications, and will be handed over to the Polytechnic before the end of this month.
The plan is implemented to be in line with the best international educational and training practices, which comes under the Polytechnic's Strategic Plan.
Posted on 17 August, 2015 in News