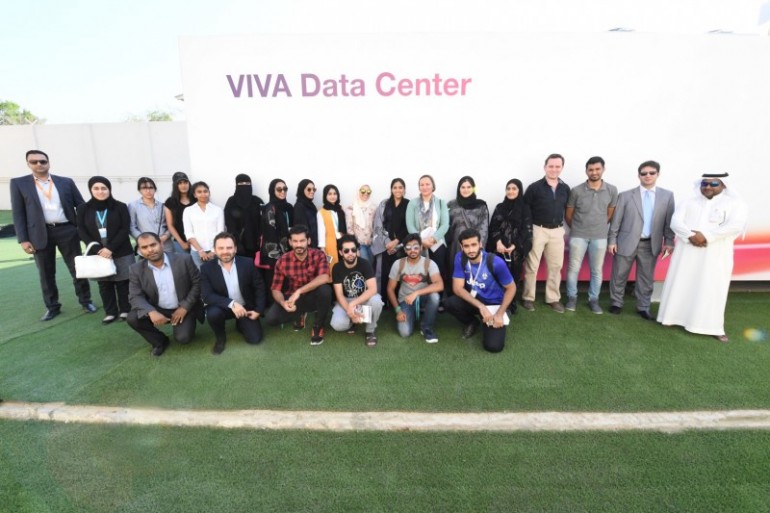 BICT students visited the VIVA Data Centre in Hoora accompanied by BICT faculty members Mrs. Raghda Zahran, Mr. Gus Finucane, and Mr. Husain Hameed. The purpose of the visit was to showcase the VIVA Datacenter and its main capabilities in terms of:
Tier-3 standards
Connectivity Capacity Security
Power Management
Cooling functions
Viva team presented by Mr. Gilbert Gholam, Mr. Mohamed Loay Ali, and Mr. Samer Al Shaikh explained the aim behind the datacenter, structure and services. Viva team emphasized on the shift to using externally hosted services. This new model is expected to lower the complexity and maximize the reliability and value of the used technologies. Dr James Egan, Head of School, ICT and Web Academy commends Viva efforts in exposing the students to the future of technology. Responding to the market need for infrastructure skills, the BICT Programme is offering Datacenter Management Course for students in year three. The course is expected to equip students with skills required to deploy and manage Datacenters in Bahrain and the Region.
Posted on 29 November, 2016 in News