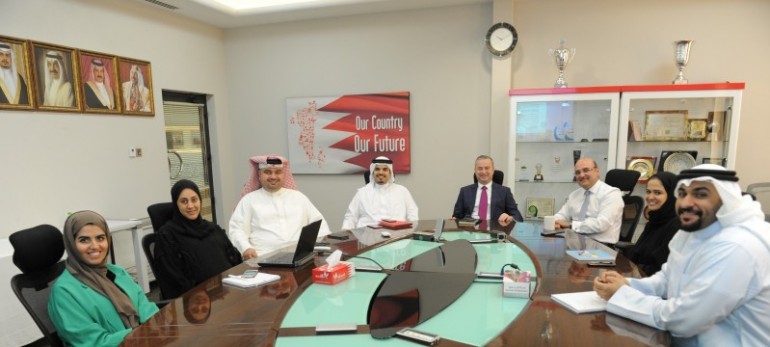 Bahrain Polytechnic held the Equal Opportunities Meeting at the campus, chaired by CEO Dr. Jeff Zabudsky, where they discussed a number of topics, including honoring Bahraini women in the field of engineering.
The committee ensured that there is constant communication with the Secretary General of the Supreme Council for Women in regards to the Bahraini Women Empowerment Award.
The Polytechnic aims to achieve the national objectives of integrating Bahraini women's needs in all areas of the Polytechnic, including services provided to employees and beneficiaries. Additionally, the Polytechnic aims to comply with the instructions issued by the Civil Service Bureau No. 4 in 2014; where all government entities must establish an equal opportunities committee.
Sh. Ali bin Abdulrahman Al Khalifa, Bahrain Polytechnic's Deputy CEO of Resources & Information Affairs, noted that he received the survey produced by the General Secretary of the Supreme Council for Women to evaluate what has been achieved in regards to integrating the needs of women.
The council produced this survey to target senior managers (men and women) in all public sectors, as well as all the equal opportunity committees in order to assess what has been achieved in regards to integrating the needs of women in the public sector.
Sh. Ali Al Khalifa aims to submit the survey after consultation with the Polytechnic's Quality Directorate, in order to give accurate information in regards to the needs of women and the equality of opportunities among employees.
Dr. Zabudsky expressed his thanks and appreciation to the members of the committee for their efforts in providing the Polytechnic with suggestions and information which were taken into consideration ever since its establishment. He stressed that the Polytechnic continues to apply the principles of equal opportunities and integrate the needs and empowerment of working Bahraini women.
Posted on 19 July, 2017 in News