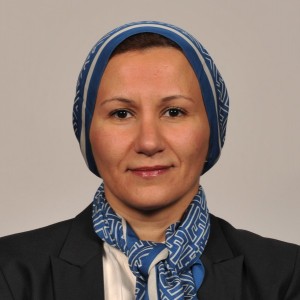 As part of the efforts to utilize latest technologies for teaching and learning, Bahrain Polytechnic's EDICT (Engineering, Design and ICT) faculty joins Amazon Web Services (AWS) Educate program. Students and staff can now fully use the AWS cloud environment for deploying services that will support development projects for the Engineering, Information and Communication Technology, and Web Media. AWS Educate provides an academic gateway for the next generation of IT and cloud professionals. AWS Educate is Amazon's global initiative to provide students and educators with the resources needed to accelerate cloud-related learning endeavors.
A group of students received a training session at the Polytechnic's Innovation Lab, where they were introduced to the AWS cloud services on an introductory technical training session. The session entailed developing simple to complex ICT environments for small businesses and enterprise organizations. Students were able to relate the training session content to the ICT skills they have acquired in their degree. They noted that the key benefits of using AWS are the ease of use and usefulness.
The Cloud Accelerator has been launched in the Middle East and Africa region as an initiative to promote the adoption of cloud computing by local and regional companies. With the students already equipped with the necessary cloud computing training from AWS, this makes them capable of implementing what they have learnt at their respective organizations.
Mrs. Raghda Zahran, Programme Manager Bachelor of ICT believes that this program is in line with the Polytechnic's strategy to support students by creating an environment which encourages creativity and innovation. She stated that this will provide students with the 21st century skills, as well provide them with the latest knowledge in the field of ICT, in order for them to meet the labor market requirements. This collaboration between Amazon and the EDICT faculty is expected to support the students learning and offer them flexible environment for innovation.
Posted on 17 July, 2017 in News