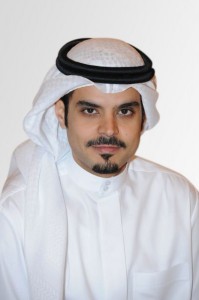 Bahrain Polytechnic has transferred to the use of the Central Financial System (CFS) as part of its financial regulations.
Sh. Ali bin Abdulrahman Al Khalifa, the Polytechnic's Deputy CEO of Resources & Information Affairs, stated: "The Polytechnic, its executive management and the board of trustees have sought to implement this system since 2014 in coordination with the Ministry of Finance. We've carried out a series of training sessions for our Finance and Procurement employees, where the first phase has commenced as of January 2015, and ended on the end of the year. We are currently coordinating with the Ministry of Finance to implement the remaining phases in the future."
He also added: "Bahrain Polytechnic's commitment to implement this system had a positive impact and has saved us large sums on our finances."
The Polytechnic staff has been supportive in implementing the new system and has thoroughly understood the procedures. Sh. Ali Al Khalifa extends his thanks and appreciation to the Ministry of Finance staff as well.
Sh. Ali Al Khalifa has noted that Bahrain Polytechnic has proposed implementing this system on all governmental bodies since 2014, and this proposal has been praised from the Ministry of Finance, as implementing this system was a beginning of a fruitful collaboration between both parties, which in turn benefits the Kingdom.
He has emphasized that the Polytechnic is committed to implementing the laws and the regulations of the Kingdom and noted that the following phases will be implemented in the near future.
Posted on 7 March, 2016 in News