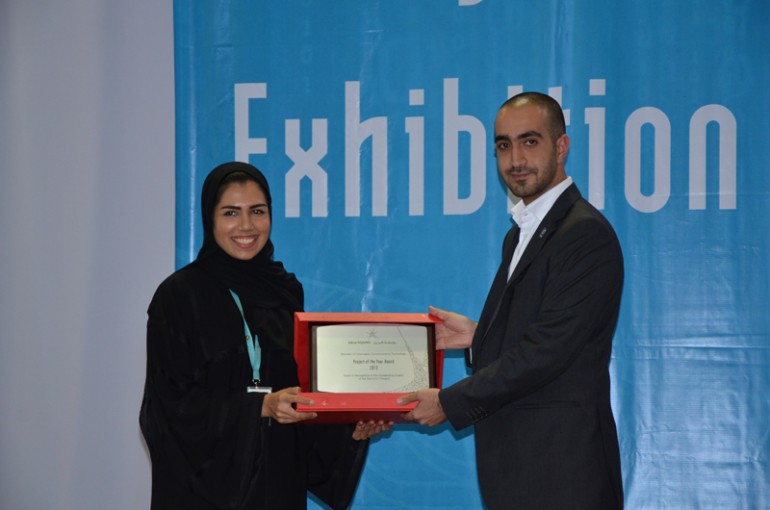 Bahrain Polytechnic hosted "8 Degrees of Difference" at their campus on 29th June, where the third year Bachelor of Visual Design students exhibited their degree projects. The exhibition displayed the students' ability to use design to tell eight individual stories and to bring those stories together as a team.
Eight girls who were passionate about design were asked to put a show to express their individual talent within visual design.
"We wanted to show everyone what our Visual Design students are capable of, in terms of creativity and understanding in the production of communication to the design industry of Bahrain." remarked Victoria Campbell, Bahrain Polytechnic's Programme co-Manager for Visual Design.
The students presented imaginative ideas after acquiring extensive knowledge in the world of design for the past three years. Examples of the projects are; "Hidden signs" a pictographic system of way finding through Building 36, (the "home" of the Bachelor Visual Design degree); "Typefication" invites the audience to understand their personality through a preference of typographic treatments; "My House of Imagination" was an activity book that helps audiences discover their personal level of creativity.
The project was split into three parts: the first part involves a research paper of 3,500 words, implementation of that paper and bringing it together in a visual design project.
"Bahrain Polytechnic's Bachelor of Visual Design programme teaches students in a studio based environment with courses delivered face to face through problem based learning, which in turn is supported by student centered activities and hands on practical skill based development" she continued.
"We are glad to see that Bahrain Polytechnic is satisfying the needs and requirements for not only our goal of producing work ready graduates, but the goals of Bahrain's 2030 vision and government's 2011-2014 program.", concluded Miss Campbell.
Posted on 29 June, 2013 in News