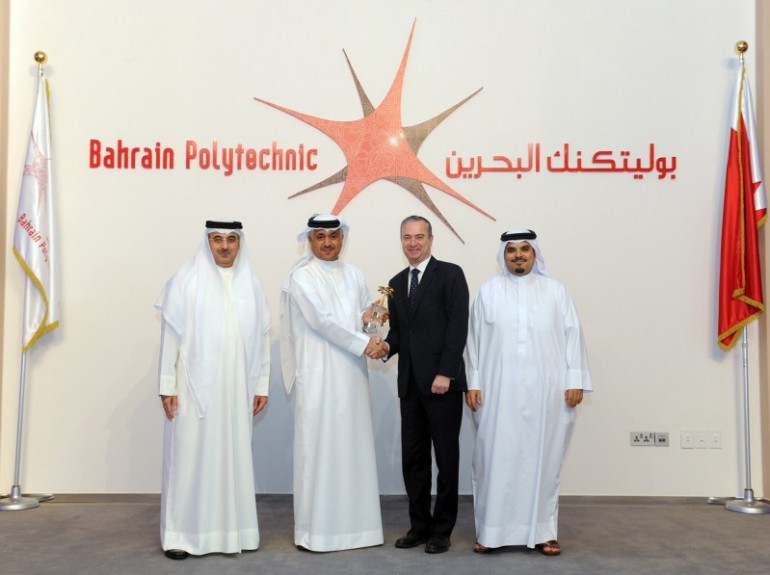 Under the patronage of His Excellency the Minister of Transportation and Telecommunications, Eng. Kamal bin Ahmed Mohammed, Bahrain Polytechnic in partnership with  The National Space Science Agency (NSSA) is opening the global symposium titled: "Space Technology for Bahrain", on Sunday, 11th November 2018 at Bahrain Hall in Bahrain Polytechnic Campus – Isa Town.
The symposium will bring together local, regional, and international experts, professionals and academics, headed by HE Mr. Mohamed Ebrahim Al-Swaiyel, the Chief Executive of Al-Rushd Think-Tank Center- Saudi Arabia. Additionally, a number of ministers and local government bodies will participate in this event.
The symposium will feature several sessions in the theme of nanosatellites, space technologies, and micro-satellite projects.
The symposium will help strengthen of the partnership between the National Space Science Agency and Bahrain Polytechnic to introduce space technologies and their role in improving the life of the Bahraini society. Additionally, the symposium aims to encourage higher education institutions, as well as other related institutions, to invest and contribute in this rapidly growing sector.
Posted on 13 November, 2018 in News