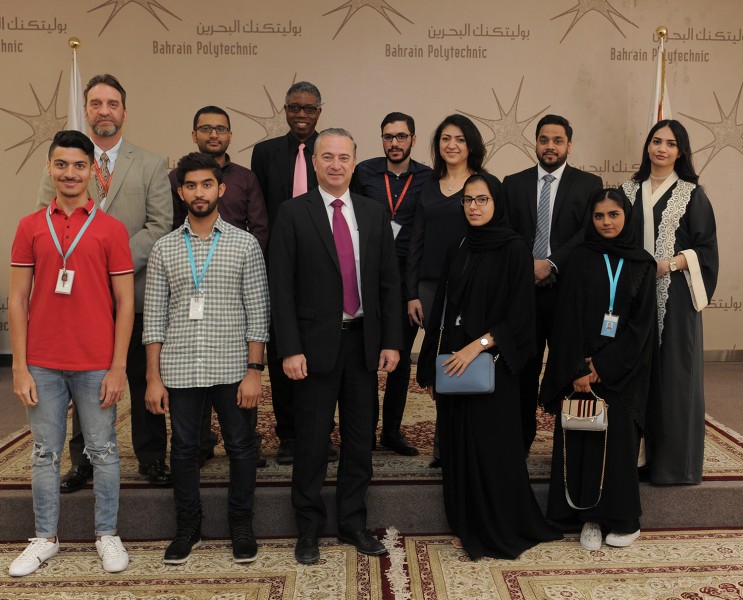 In collaboration with the Association of Chartered Certified Accountants (ACCA), Bahrain Polytechnic hosted the ACCA University Challenge Competition held at the campus on 24th October 2017; a competition which tests the student's knowledge and application of accounting concepts.
A total of thirty students in seven groups participated in the two hour event which consisted of 3 rounds. Round 1 consisted of multiple choice questions, with round 2 comprised of an accounting crossword and the final round was a rapid fire round with higher level questions.
This is the first time such an event was organized in Bahrain, and Ms. Najla Srour, Programme Manager: Accounting at Bahrain Polytechnic, believes that organizing such competitions will challenge the knowledge of the students as they prepare to enter the corporate world.
"The challenge was designed for students majoring in accounting. Students were invited to participate in this exciting competition to explore their potential, and this helps them develop academically.
"We want to keep organizing competitions in the future with the help of ACCA. I'd like to thank Mr. Taher Kapasi, ACCA's Education Manager – Middle East, who facilitated the competition. I'd also like to thank the accounting major tutors and students who contributed to organize the event."
ACCA distributed prizes to the first three group winners along with certificates. Bahrain Polytechnic offered cash prizes for the winning teams, where the first team won a prize of BD 150, the second team BD 90, and the third team BD 60.
Posted on 2 November, 2017 in News