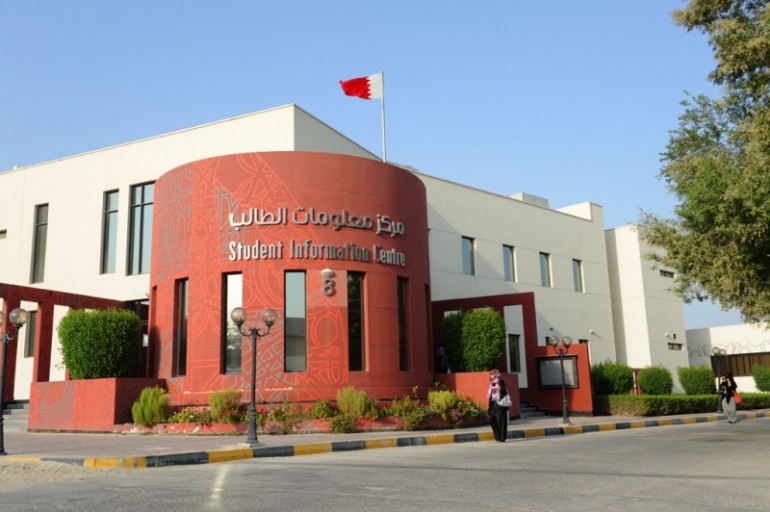 Bahrain Polytechnic's Acting CEO, Dr. Mohamed Al Aseeri, approved the applicants on 28th July 2016 for the next Academic Year 2016-2017, where they can view their results by entering the Polytechnic's website.
Registry Director Mr. Ahmed Malalla stated that an SMS has been sent to all applicants notifying them of the decision of acceptance, including an email to all applicants which were admitted.
He added that 2100 applicants were received ever since the admission period has commenced in April, which prompted the executive management to consider the possibility of increasing the number of admitted students while regarding the availability of resources and maintaining the quality of education at the Polytechnic.
Admitted students are asked to go to Building 8 at the Polytechnic's campus in Isa Town between 31st July to 11th August 2016, from 9 AM to 2 PM with a copy of the letter of acceptance and CPR card in order to complete the admission process. Tuition payment is BD 120 for Bahraini students and BD 2520 to non-Bahraini students (non-refundable). Students whom are not able to complete the admission process in the specified period will have their place cancelled.
Students under 18 years need to be accompanied by their parents to complete the admission process.
Should an admitted student be out of Bahrain during this period, then the student would need to respond to the email addressed to them by Bahrain Polytechnic for confirmation. Afterwards, a relative or acquaintance of the student may pay their tuition fee and complete the admission process on their behalf. However, the student would still need to personally come to the Polytechnic campus to sign the required documents no later than 4th September 2016.
Students on the waiting list will be accepted subject to the availability of vacant seats for their chosen programme.
Orientation day will begin for new students from 29th August 2016, and its presence is compulsory.
The new Academic Year is set to start at 4th September 2016.
Posted on 28 July, 2016 in News