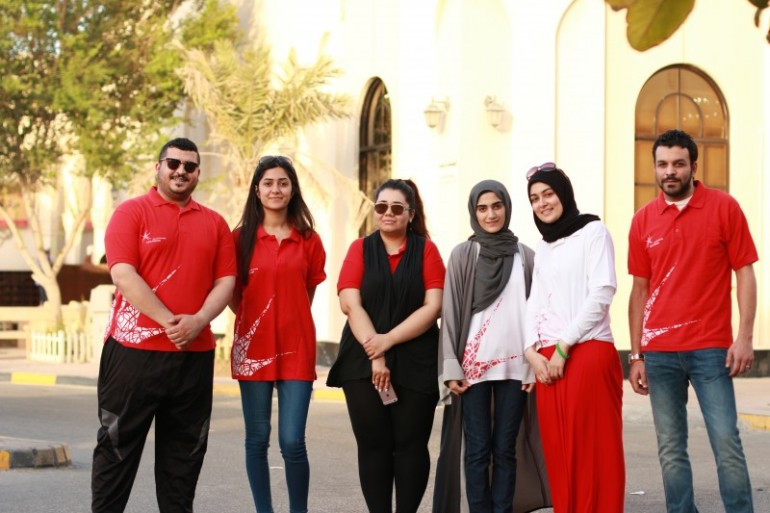 The Bahrain Polytechnic Alumni Club (BPAC) organized a four week food donation campaign which took place during the holy month of Ramadan, where meals were distributed every Friday to the people who break their fast at a number of mosques.
The alumni board and members were responsible for delivering the meals prepared by several traditional restaurants in Bahrain.
Mariam Al Awadhi, treasurer of the alumni club, commented: "The holy month of Ramadan and what it represents of goodness and spiritual pureness means a great deal to all Muslims, and that is how we came up with this campaign.
"As part of BPAC's responsibility towards the Bahraini community, Ramadan was the perfect start to start giving back to the public. Good deeds cleanse the soul, especially during Ramadan, as they make people feel modest and closer to God, and that is why this campaign was very important to me, BPAC, and the generous restaurants who participated with us.
"Our team worked very hard, and thanks to the support and donations we've received from several companies in Bahrain, we've made this possible." said Ms. Al Awadhi.
Dr. Mohamed Al Aseeri, Acting CEO of Bahrain Polytechnic, stated: "We're glad to see the alumni club doing its part by getting involved with the community. As part of our strategic goals 2015-2019, we aim to foster positive engagement with our stakeholders in order to enhance our contribution to the social and economic wellbeing.
"On behalf of the executive management, I would like to thank BPAC for taking their time to do this good deed during Ramadan. I would also like to thank all the donators and restaurants which have contributed to help the Bahraini community." concluded the Acting CEO.
Dr. Al Aseeri along with BPAC thanked the following donators and restaurants: Sit Alsham, Alshiyookh Restaurant, Jordan's Mansaf Restaurant, Burmait, Expert Design, Lebanese Restaurant, Abaq Almadhi Restaurant & Grills, as well as many other contributors who prefer to be anonymous which helped BPAC during their campaign.
Posted on 31 July, 2016 in News