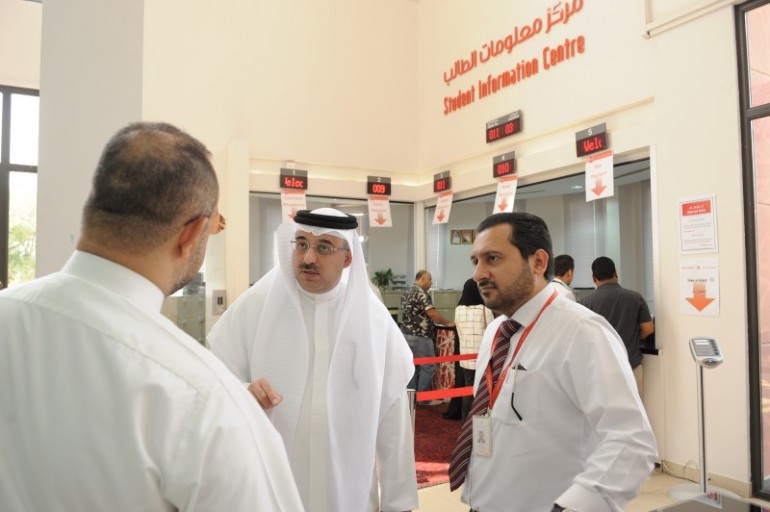 Bahrain Polytechnic's Registry Director, Ahmed Malalla, stated that 85% of the students that applied to the Polytechnic for the academic year 2016-17 knew about their results through the website. This eased the enrolment process for the students, and their parents, where the student would need to conclude the procedure by paying the tuition fees and collect their student ID card.
Dr. Mohamed Al Aseeri, Acting CEO of Bahrain Polytechnic, conducted a visited to the Student Information Centre to inspect the enrolment process, which began on July 31st. He met with the students and their parents to take their opinion of the process, and reassured them of their decision to join the Polytechnic based on its good reputation and quality of graduates.
The Acting CEO also answered any inquiries the parents or students had regarding the enrolment process, and guided them to the Registry staff should they have further questions.
Mr. Malalla urged all students who received an email regarding their acceptance to the Polytechnic to complete the enrolment process by 11th August, as no student will be accepted after this period and will start contacting the admitted students on the waiting list.
Dr. Al Aseeri thanked the Registry Directorate for their efforts throughout the acceptance and enrolment period, and appreciated their keenness to cooperate with the students and parents during the period. He also congratulated all the new students for joining the Polytechnic, and wished them a successful academic career.
Posted on 10 August, 2016 in News