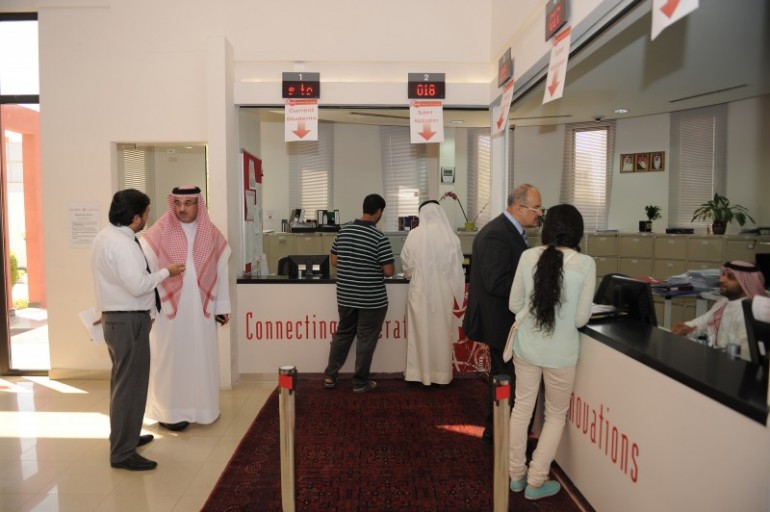 Bahrain Polytechnic confirms that the application period to enroll in Bahrain Polytechnic for the Academic Year 2016-17 will end at Thursday, 16th June 2016 at 1 PM, and no further applications will be accepted afterwards.
Dr. Mohamed Al Aseeri, Acting CEO of the Polytechnic, inspected the Student Information Centre (Building 8) on a weekly basis accompanied by the Registry Director Mr. Ahmed Malalla. Dr. Al Aseeri met with a group of high school graduates who were applying to the Polytechnic, as well as their parents.
During those weekly visits, the Acting CEO inspected the procedures taken during the application process, and listened to the feedback made by the applicants and their parents and responded to their queries.
A few applicants and parents praised the organization and the ease of the application process which was performed by professionally trained staff, and thanked Dr. Al Aseeri for answering their queries. The executive management is keen on continuously communicating with all stakeholders.
Posted on 15 June, 2016 in News