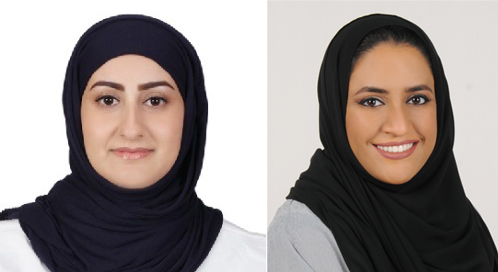 In line with its 2020-2024 Strategic Plan, Bahrain Polytechnic has introduced Service-Learning to three of its Programmes, after conducting a mapping exercise across all its programmes.  The goal is to involve students in solving community problems, through their respective programmes.
"Service-Learning" is a teaching and learning methodology which fosters civic responsibility and applies classroom learning through meaningful service to the community. The introduction of Service-Learning ensures that it is embedded in at least one course across all academic programmes, as a credit-bearing project.
The project is led by the members of the Academic Development Directorate at Bahrain Polytechnic: Mrs. Shaima Al Ansari, Chief, Curriculum Development Unit and Sh. Faye Al Khalifa, Head of the Commercial & Community Initiatives.
Speaking on the rollout, Sh. Faye Al Khalifa stated: "We aim to engage our students to think beyond service to the industry and to apply their academic knowledge and skills to solve a problem in the community", she continued: "Ultimately, our aim is to encourage a Pro bono culture amongst Bahrain Polytechnic graduates through the introduction of Service-Learning".
On that, Mrs. Shaima AlAnsari stated: "Nowadays, the focus in higher education institutions worldwide expanded to further include Service-Learning and giving back to the community in their curricular and co-curricular activities. To ensure that equal opportunity is provided to all Bahrain Polytechnic students to experience this type of learning, Service-Learning has been explicitly embedded in the programmes as credit bearing project courses". She continued: "So far, a complete review took place for 3 programmes and a mapping exercise was conducted to identify courses that can best accommodate this type of learning. The work will continue to cover this concept in all our programmes as part of the Polytechnic social responsibility toward the community".
The project is being implemented over phases and is due to complete by 2023. To date, it has been introduced to the Visual Design, Web Media and Business Programmes.
Posted on 27 June, 2021 in News