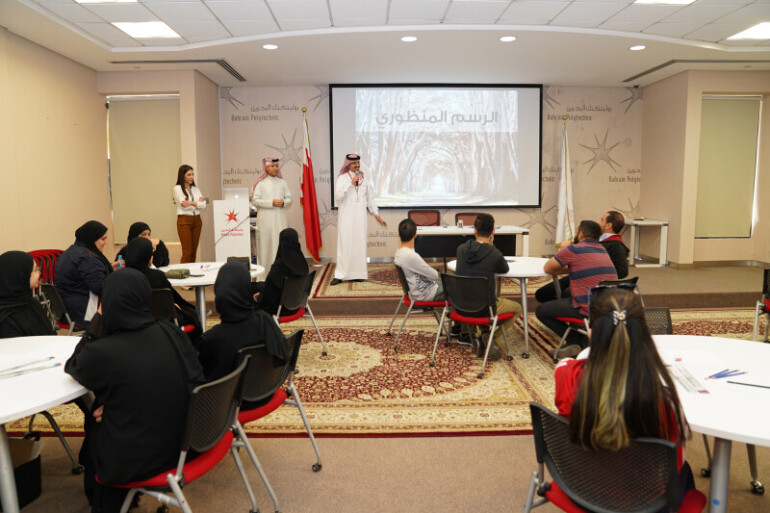 At the request of the Ministry of Education, Bahrain Polytechnic hosted 30 high school students from 14 public schools in a three-hour workshop at the campus titled "The Art of Engineering Perspective", presented by visual design tutors.
The workshop, delivered by Ms. Ruqaya Ahmed and Ms. Marwa Isa, covered basic skills in the field of engineering perspective drawing, such as its uses, techniques, and ways of drawing.
The secondary schools that participated in the workshop are the Ahmed Alomran Boys School, Hamad Town Girls School, Khawla Girls School, Ghazi AlGosaibi Girls School, Al Hoora Girls School, Al Muharraq Girls School, Al Naeem Girls School, Sheikh Abdullah Bin Isa Al Khalifa Industrial School for Boys, Sheikh Khalifa Bin Salman Institute for Technology, the Sar Girls School, Hamad Town Boys School, Al Noor Girls School, and the Al Hidaya Al Khalifa Boys School.
The Polytechnic has an ongoing cooperation with the Ministry of Education to organize many events that will benefit students in their current or future studies, and develop skills of critical thinking, analysis, and practical training.
Posted on 7 May, 2019 in News