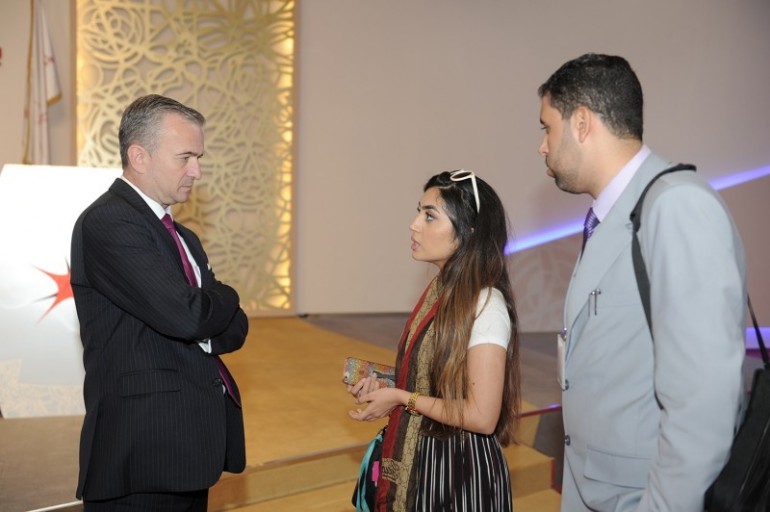 Bahrain Polytechnic hosted a CEO Town Hall meeting at the campus on 16th May 2017, where Polytechnic students had the opportunity to meet the Polytechnic's Chief Executive Officer, Dr. Jeff Zabudsky.
The meeting brought together students who were able to publically express their ideas and challenges as students to the CEO directly, where he addressed these matters in an interactive session. Additionally, Dr. Zabudsky was able to discuss the Polytechnic's future plans with the students.
Dr. Zabudsky stated: "CEO Town Hall meetings are a great way for students to convey their suggestions and problems. Several members from the executive and senior management team were also present during the meeting to clarify any questions a student may have.
"Our most important stakeholders are students, so we have to make sure that they are satisfied during their studies at the Polytechnic. I'm glad we had this session and I look forward to meeting them again in the next Town Hall meeting." concluded the CEO.
Dr. Zabudsky hosted a similar Town Hall meeting to Bahrain Polytechnic staff members.
Posted on 1 June, 2017 in News