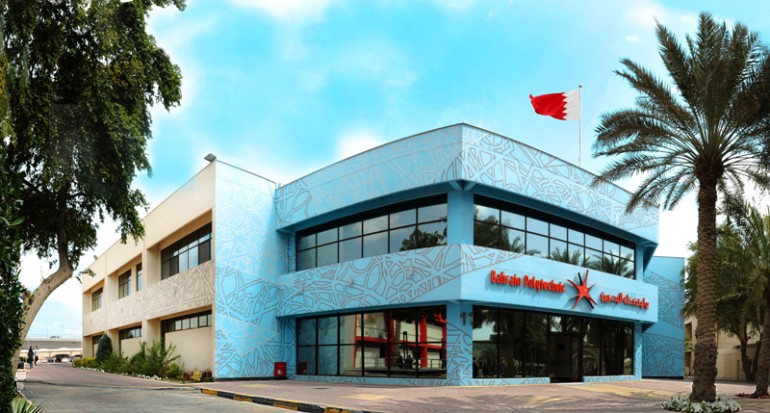 The Higher Education Academy (HEA) is to work with Bahrain Polytechnic in a project to develop a new Postgraduate Certificate in Teaching and Learning, as well as help prepare the institution's existing Certificate in Tertiary Teaching and Learning (CTTL).
Additionally, they will help develop a Continuing Professional Development (CPD) portfolio course for HEA Accreditation. Once accredited, Bahrain Polytechnic, as an HEA Strategic Partner, will be able to award HEA Fellowships to successful attendees of these programmes.
Dr. Jeff Zabudsky, CEO at Bahrain Polytechnic, said; "We are very excited about developing this course and working towards HEA Accreditation for our initial training and CPD programmes.  This is an important part in our strategy and commitment to continuously improve the academic experience of our students.
"HEA Accreditation provides external and independent confirmation that our professional development for teaching staff is aligned with global benchmarks for teaching excellence.  That sends a very positive message about our commitment to delivering world-class teaching." stated the Polytechnic CEO.
Kathryn Harrison-Graves, HEA Head of Global Services, said, "We're really pleased to be working on this project with Bahrain Polytechnic.  We know that recognition through HEA Fellowship is valued and motivating for Higher Education teaching staff,  which recognizes their hard work and commitment, so it's very good news that staff at Bahrain Polytechnic will be rewarded in this way.
"The Professional Standards Framework offers a unique benchmark for teaching standards, with flexibility and relevance for the diverse range of institutions delivering Higher Education.  It's great that this project will open the door to an even closer relationship with Bahrain Polytechnic."
This important strategic project will be will be led at Bahrain Polytechnic by Dr. Andrew Thomas, Senior Fellow of the Higher Education Academy (SFHEA).
Working with the HEA is in line with the agreement signed between the Higher Education Council of the Kingdom of Bahrain and the HEA by His Royal Highness Prince Salman bin Hamad Al Khalifa, the Crown Prince, Deputy Supreme Commander and First Deputy Prime Minister during a visit to the United Kingdom. This agreement is aimed at developing a framework that contributes to the development of faculty members in higher education institutions in Bahrain by enhancing their academic capabilities; enabling them to be in line with international practices and the labor market requirements.
The HEA has a long track record of successful work in Bahrain and the Middle East, supporting Ministries and institutions to develop their higher education teaching strategies and staff development programmes. There are now over 450 HEA Fellows in the region.
Posted on 25 July, 2017 in News