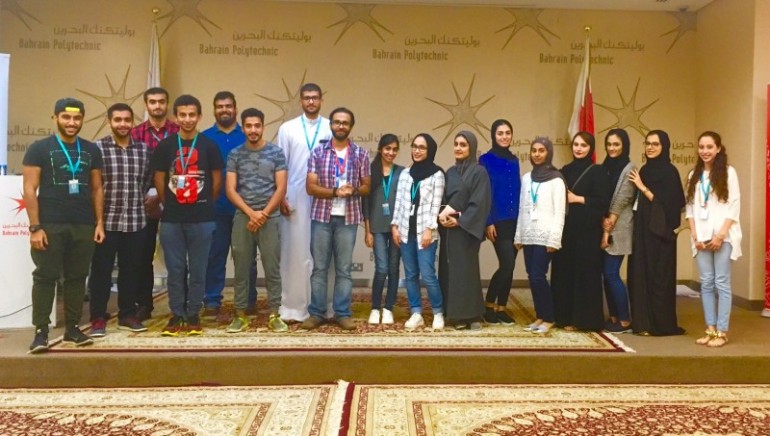 Bahrain Polytechnic's Advisory Committee members hosted an internal communications training session for the Bahrain Polytechnic Student Council (BPSC) to hone their communication skills.
The student council members were taught about various topics in the field of communication, such as negotiation skills, effective communication skills and the art of listening.
The interactive workshop, conducted by Mahmood Albalooshi and Sara Al Sharqi from the Advisory Committee, also included a chance for the student council members to be aware how to submit proposals to the management.
Dr. Mohamed Al Aseeri, Acting CEO of Bahrain Polytechnic, stated: "It is important for us to conduct this workshop on communications to our student council members, especially since they will be approaching various external stakeholders.
"Additionally, BPSC will be aware of the various procedures to follow when it comes to submitting their proposals to the advisory committee and the management.
"I would like to thank BPSC for their support so far, particularly for the 'PolyHunt' event they have recently conducted which brought more than 1000 students and staff together. I'd also like to thank the Advisory Committee for their support to the student council." concluded Dr. Al Aseeri.
Posted on 22 September, 2016 in News