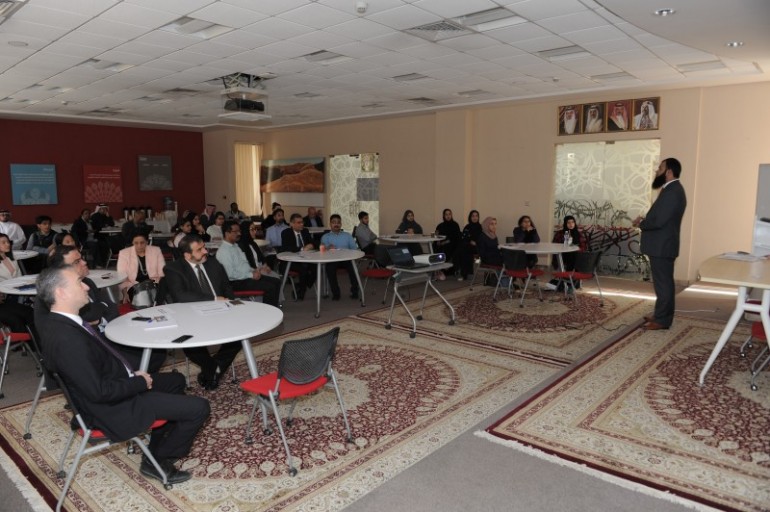 Bahrain Polytechnic hosted the Value Added Tax (VAT) Preparatory Workshop at its campus on 30th January 2018 in an aim to prepare the public for the implementation of VAT in Bahrain and around the GCC.
A total of 40 attendees have taken the opportunity to learn about the VAT, its classifications, registration process, the attendees also learned about the taxable and exempted items, and calculation methods.
The workshop was delivered by Mr. Masood Abbasi, Country Manager of Morgan Training Centre.  Mr. Abbasi is a business law and taxation professional with over 16 years of work experience in both the academic and corporate sector.
Sh. Faye Al Khalifa, Acting Manager: Commercial and Community Initiatives at Bahrain Polytechnic stated: "As an educational institution, our goal is to engage and arm the industry and community with knowledge.
Understanding the needs of the industry, we have joined efforts with Morgan Training Centre to provide this session as a joint corporate social responsibility activity.
I would like to thank Mr. Masood Abbasi for delivering this session to our attendees and look forward to hosting more informative sessions in the near future", concluded Sh. Faye Al Khalifa.
Posted on 29 March, 2018 in News