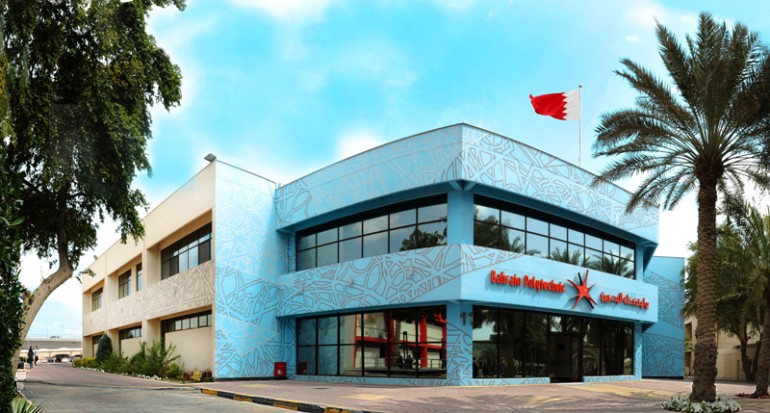 Bahrain Polytechnic launched its "Research and Scholarly Activity Awards" on 22nd August 2016, which saw 12 Polytechnic staff members awarded for conducting their research on how to enhance the Polytechnic academically.
This comes under Bahrain Polytechnic's plan to enhance the value of research and encourage researchers to strengthen the position of the Polytechnic among other high education institutions locally, regionally, and internationally.
Dr. Brian Bennison, Chair of the Bahrain Polytechnic Research Committee, stated in his opening speech during the launch: "The Polytechnic is committed to developing and nurturing a research culture, and engaging with industry in collaborative research partnerships involving entrepreneurship and education. By doing so, Bahrain Polytechnic is positioning itself as a Centre of Excellence in Applied Research. This will ensure that all research activities are underpinned by the priorities identified biannually in the Polytechnic's Strategic Plan and contribute to the development of a SMART economy in the Kingdom of Bahrain."
Dr. Bennison expressed his thanks to the support and motivation received by Acting CEO Dr. Mohamed Al Aseeri, where he added that these awards would motivate the researchers to conduct further research that would undoubtedly contribute to the reputation of the Polytechnic in the Kingdom of Bahrain.
For his part, Dr. Al Aseeri stated: "The Polytechnic highly regards the importance of research, and we encourage our researchers to publish books and participate in conferences. We've allocated 5% of our budget to support research activities in 2015, and for the past 3 years we've witnessed a steady rise in the amount of research conducted."
The Acting CEO stressed that the continuation of awarding the researchers annually comes in line with several plans initiated by the Polytechnic and the Kingdom, such as the national strategic requirements of higher education, national strategy for research, the Polytechnic's strategic plan 2015-2019, Bahrain's 2030 Vision, and the government work plan 2015-2018.
The researchers were awarded into five categories:
The Chief Executive Officer Award for Exceptional Research:

Dr Christina Georgantopoulou – EDICT Faculty (Engineering, Design & Information Communication Technology)
Dr Eric Corthay – Business Faculty

Bahrain Polytechnic Award for Teaching and Research Integration

Philippe vande Wiele –Business Faculty
Dr Christos Gatzoulis – EDICT Faculty
Dr Dimitrios Liarokapis – EDICT Faculty

Bahrain Polytechnic Award for Research Excellence in Partnership

Dr Owen Gallagher – EDICT Faculty
Dr Vasileios Paliktzoglou – EDICT Faculty

Bahrain Polytechnic Award for Entrepreneurship and Research Integration

Nedal El-Ghattis – Business Faculty

Bahrain Polytechnic Award for Contribution to the Development of a Research Culture

Oonagh McGirr –Academic Development Directorate
Clare Walsh – Business Faculty
Raghda Zahran – EDICT Faculty
Nikolaos Gazepidis – EDICT Faculty
Posted on 24 August, 2016 in News