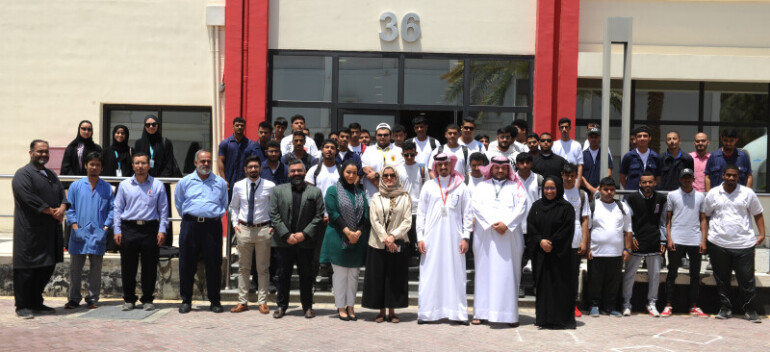 As part of its commitment to community education and to support youth, Bahrain Polytechnic has organized a session on entrepreneurship titled "Make It Happen" at its campus on 18th April, 2019, which was attended by high school students, as well as Polytechnic staff and students.
Bahrain Polytechnic invited two varied examples of entrepreneurs from small and medium businesses to speak about their journeys of how their businesses evolved to where it is today.
The aim of the session was to motivate and inspire attendees to look beyond employment and consider entrepreneurship as an alternative career option, and to pursue one's ambitions and dreams to transform ideas into productive and profit-generating projects.
Speaking in the session was one of Bahrain Polytechnic's graduates, Ms. Marwa Jameel, who works full time and runs Animation House after hours and on weekends in the community, and Mr. Mohamed Al Muharraqi founder and owner of Tarteeb who works full time in his business.
Posted on 7 May, 2019 in News