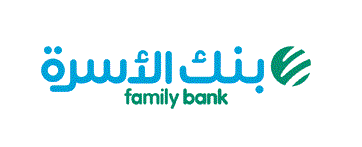 Last month, thirteen students ran workshops for Small & Medium Enterprises as part of their final semester project at the NGO Support Center in Tubli. As an outcome of these projects, two students, Ahmed Saif and Isa Al Sumaim were offered internships at Family Bank headquarters in Juffair.
The two banking & finance students have volunteered for a month at the Islamic micro-finance bank, being supervised and rotated around various departments similar to their field.
"Ahmed and Isa have been very cooperative throughout their stay here. I personally was impressed by their initiative to do work rather than waiting to be asked" commented Mrs. Alka Kumra, Senior Manager of Family Bank which acted as one of the supervisors.
Bahrain Polytechnic and Family Bank have previously signed a memorandum of understanding (MoU) which aims to develop the entrepreneurship skills among the Polytechnic students through various training activities.
Dr. Atef ElShabrawy, CEO of Family Bank reassures that the mutual benefit with the government educational institution remains a satisfying one.
He said: "The students we get from Bahrain Polytechnic have fresh and creative minds. We provide them with the necessary tools and training and they use the knowledge gained from classrooms to innovate new ideas.
"This is the first time we actually have students from Bahrain Polytechnic and they've surpassed expectations. We hope that the bond we have stays strong and encourage the Polytechnic to send more students for the future" concluded Dr. ElShabrawy.
Acting CEO of Bahrain Polytechnic Dr. Mohamed Al Aseeri expresses his thanks for Family Bank's support and cooperation to keep Bahrain Polytechnic in line with both the Government Program 2011-2014 and Kingdom of Bahrain's 2030 vision.
Posted on 24 July, 2013 in News