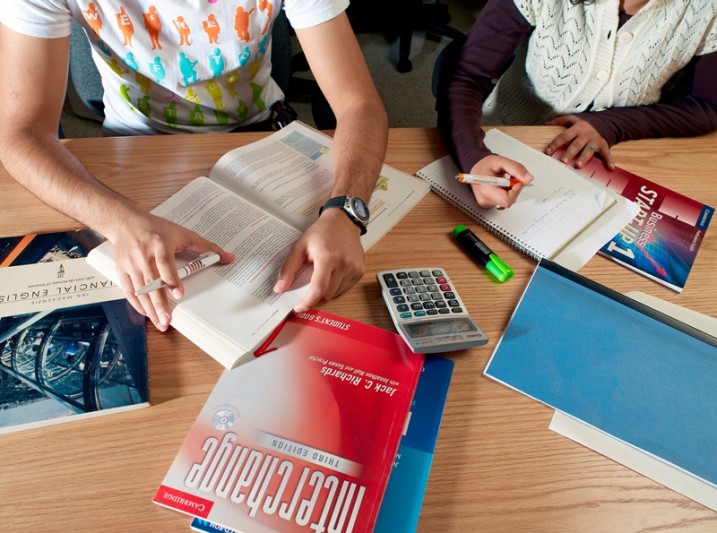 Bahrain Polytechnic sent students out to several companies to undergo on-the-job research and develop new ideas and concepts of a certain department within the company.
Guided by mentors, students had an initiative to develop projects connected with their major. These projects ranged from investment opportunities and event management to creating manuals and marketing plans. Three months passed and students have made a vast progress on their work, and are expected to present their findings on June.
"This is the first time we get students [from Bahrain Polytechnic] and they have done an outstanding job so far. A mix of teamwork, dedication and creativity resulted in an excellent quality of work." remarked Hassan Abdullatif, Head of Marketing of the General Organization for Sports and Youth (GOYS).
"Their work is still in development and it's brilliant to witness students able to work in a new environment with little direction. We are pleased with the efforts and encourage the Polytechnic to bring in students with such caliber in our departments." he added.
Other companies such as Zain, the Muharraq Communal Society, Naseej and GPIC shared a common praise about the Polytechnics program of sending students to the corporate world, remarking that the students were 'self motivated' and 'hard-working'. Similarly, students themselves reaped immense knowledge and experience, stating they 'developed networks with many clients' and 'taught them time management'.
"Bahrain Polytechnic focuses on a problem-based learning style, by providing students with real-world examples and case studies, and trying to refrain from stereotypical teaching methodologies." commented Dr. Mohamed Al-Aseeri, Acting Chief Executive Officer of Bahrain Polytechnic.
"I would like to give sincere thanks to the companies that accepted our students and hoping that they benefited from their input throughout their stay." concluded Dr. Al-Aseeri.
Posted on 11 June, 2013 in News