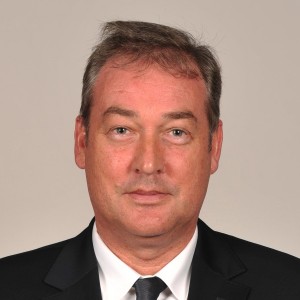 Dr. Andrew Thomas, Dean of the Faculty of Humanities at Bahrain Polytechnic, has been appointed by the Oman Academic Accreditation Authority (OAAA) as Chair of two General Foundation Review Panels for higher education institutions in Oman.
The OAAA regulates the quality of higher education in Oman to ensure maintenance of international standards, encourages higher education institutions to improve internal quality, and accredits institutions and programs. Dr. Thomas will lead an international panel of experts through the pilot phase of the General Foundation Program Standards. The reviews will take place in early December.
Dr. Mohamed Al Aseeri, Acting CEO of the Polytechnic, congratulated Dr. Thomas on this moment, stating that he encourages all staff members to get involved with local, regional, and international educational bodies. He also added that this collaboration clearly shows the standard of the Bahrain Polytechnic academic staff.
Posted on 23 November, 2015 in News