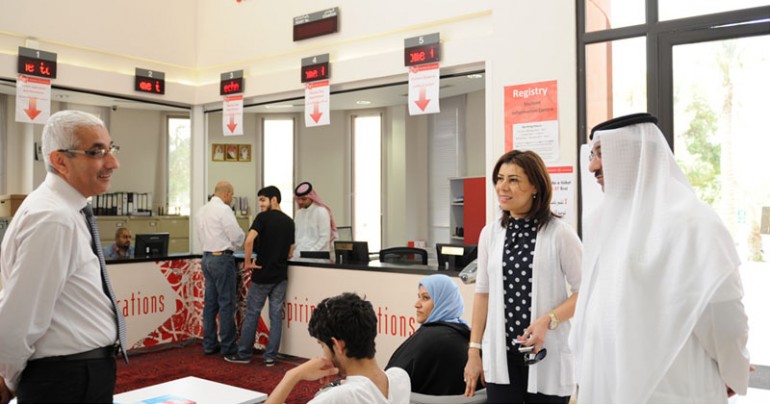 Bahrain Polytechnic's Registry Directorate announced that students who graduated on the second semester of the current Academic Year 2014-2015 need to complete their graduation procedures by completing the necessary documents.
The graduates may visit the Student Information Centre at Building 8 from 9 AM – 3 PM.
Ms. Huda Alhalwachi, Manager: Enrolments, Progression & Results, explained that graduates will receive their graduation statement letter after signing the relevant documents. Graduates can request for an official copy of the transcript to the Student Information Centre by filling out the appropriate application form and paying the fee.
Furthermore, Ms. Alhalwachi asks for the graduates to provide the Registry Directorate of any changes in their telephone numbers or emails, in order to avoid miscommunication regarding the graduation ceremony, which will be officially announced through the Polytechnic's website.
As for the students who wish to pursue their higher studies abroad and need to request for a certificate of qualification for the other university, Ms. Alhalwachi explained that the student must send an email to the Registry Directorate staff mentioning the details of the request, CPR number, students' ID number, and the contact details of the university.
Ms. Alhalwachi concluded by congratulating the graduates and asking them to join the recently launched Bahrain Polytechnic Alumni Club (BPAC) to keep up with alumni affairs as well as maintain contact between the Polytechnic and its' graduates.
Posted on 22 July, 2015 in News