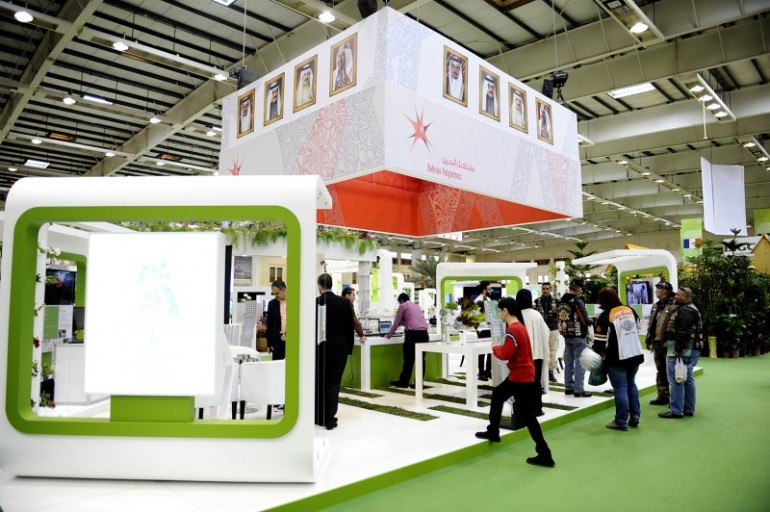 Bahrain Polytechnic will participate in the upcoming Bahrain International Garden Show 2016 set to start on Thursday, 25th February until Sunday, 28th February, which will be held at the Bahrain International Convention & Exhibition Centre.
Bahrain Polytechnic and Peninsula Farms will have a joint stand at the event, sponsored by the National Initiative for Agricultural Development (NIAD). Polytechnic students will showcase their projects which were developed in cooperation with Peninsula Farms in the field of engineering, web media and ICT; one of them being the "Greenhouse Automation Systems".
Both institutions believe that this exhibition is a great platform to exchange information between the community and the agricultural sector.
Continuing its commitment to the development of the agricultural sector in the Kingdom of Bahrain, the Polytechnic will continue to support the agricultural sector by developing its infrastructure through research activities. Additionally, agricultural experts will guide students during their industry projects.
The Polytechnic has been involved with BIGS for many years, recently winning second place for having the best academic and business presentations during BIGS 2015.
The event will be held under the patronage of His Majesty King Hamad Bin Isa Al Khalifa, King of Bahrain and the support of Her Royal Highness Princess Sabeeka Bint Ibrahim Al Khalifa, Wife of the King of Bahrain, President of the Consultative Council of NIAD.
Posted on 23 February, 2016 in News