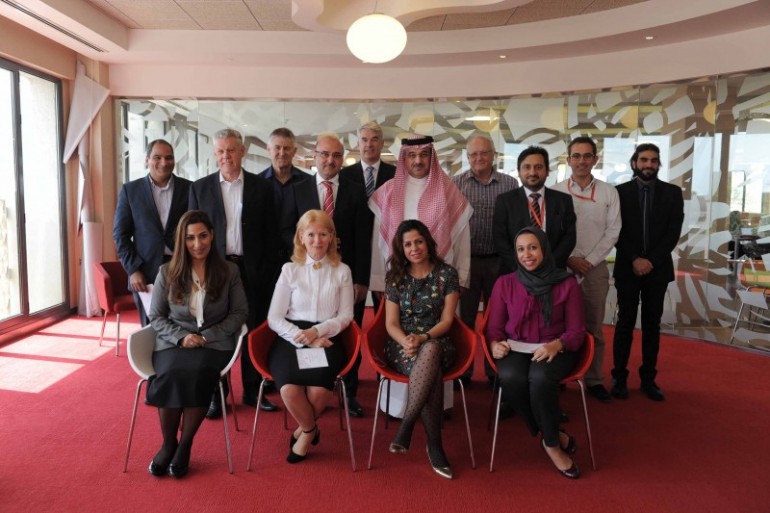 Bahrain Polytechnic honored a group of its staff which prepared an evaluation report for the National Authority for Qualifications & quality Assurance of Education & Training (QQA), which led to the Polytechnic being listed at the National Qualifications Framework, after the Cabinet of Bahrain approved the audit reports.
Acting CEO of Bahrain Polytechnic, Dr. Mohamed Al Aseeri, praised the efforts of the team which prepared these reports, adding that this achievement is in line with Bahrain's 2030 Vision, National Plan for Higher Education, National Plan for Scientific Research, and the government work plan 2015-2018. This will also reflect positively on their academic programmes and educational outcomes.
In turn, the staff thanked the Board of Trustees and executive management of the Polytechnic, adding that this award will motivate them to further serve the Polytechnic and the Kingdom, ensuring that the students are equipped with the skills to meet the needs of the labor market, as well as become entrepreneurs.
Posted on 27 March, 2016 in News