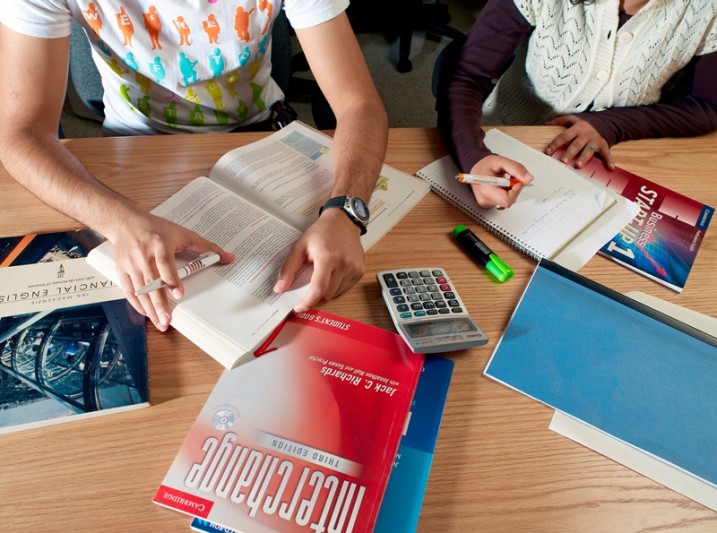 Two Banking and Finance students from the government-owned educational institution Bahrain Polytechnic have been offered sponsorships to attend the Royal Docks Business School, University of East London (UEL), prestigious summer school "London Financial Markets" program. Two sponsorships were offered; one by the Polytechnic and one by the Royal Docks Business School.
Eight Banking and Finance students applied for the program. The selection process included a written application, a careful review of candidates' academic progress and a panel interview led by Bahrain Polytechnic's Head of Business School Alison Reynolds and Banking & Finance Programme Manager, Emma Salari.
"Apart from being a third or fourth year Banking & Finance student, their GPA had to be greater than 3 to apply. Candidates had to be passionate, knowledgeable, and above all demonstrate their ability to be great ambassadors for Bahrain and the Bahrain Polytechnic while in London." commented Mrs. Alison Reynolds.
Selecting only two candidates was 'tough' according to Mrs. Reynolds, as all candidates impressed the panel members. However, Isa Adel Isa AlSumaim and Yara Talal Jaafar AlMutawa stood out as the best representatives to go to London.
"We believe the two students we have chosen are not only keen and ambitious, but are suited as the best ambassadors. They have researched what the program involves and how it will add value to their studies and to them personally." she continued.
Starting from 18th July, the sponsored students will have the chance to visit Canary Wharf, the hub of the financial sector located in East London, for 25 days where they will take part in interesting lectures and visit many widely known industries such as Barclays, KPMG and the London Stock Exchange.
Mrs. Reynolds established a collaboration with UEL several years ago with the aim of offering study opportunities for both Bahrain Polytechnic students and for UEL students: "The University of East London share a similar academic model to the Polytechnic, based on problem-based learning. Eight UEL students recently visited the Polytechnic to work with our graduating students on a collaborative project for Family Bank. UEL were so impressed by our students and our approach to teaching business that they decided to provide a sponsorship for one of our students."
Dr. Atef Elshabrawy, Chief Executive Officer of Family Bank expressed his happiness to the two students and added: "This adds a significant value to the educational process provided by the Polytechnic, based on applying what has been taught in classrooms in the real world. The students recently presented their "Idea Factory" project [based on finding new business opportunities in Bahrain] with the UEL students. We provided training to a number of students and they used it to deal with Family Bank clients. This unique experience offers students a chance to implement their ideas to help enterprises in the development of their business."
Acting CEO of Bahrain Polytechnic Dr. Mohamed Al-Aseeri would like to thank UEL for their sponsorship support, as their cooperation helps Bahrain Polytechnic to meet the goals of Bahrain's 2030 Vision and the governments 2011-2014 program. Furthermore, he thanked the Business School senior managers for their dedication to select the best candidates for the program and wishes them a knowledgeable trip to London.
Posted on 30 June, 2013 in News