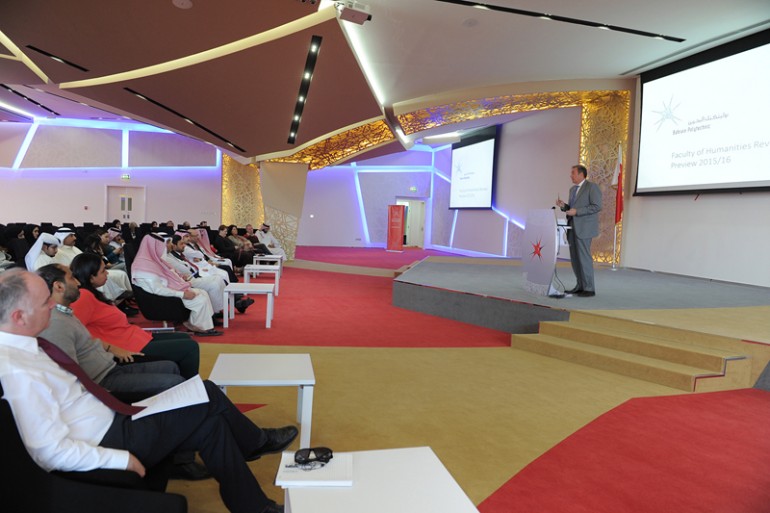 Bahrain Polytechnic hosted its annual all staff gathering at the Bahrain Hall on 15th February, 2016 in order to update all academic and allied staff on every department's achievements and plans for the year in preparation for the second semester of the Academic Year 2015-2016. Dr. Mohamed Al Aseeri, Acting CEO of Bahrain Polytechnic, welcomed the staff members of the Polytechnic.
Executives, directors, deans, and managers from various departments within the Polytechnic presented their key achievements and latest updates during the last semester.
Future plans were also conveyed for the next semester in accordance with its Strategic Plan 2015-2019, announced at the beginning of 2015, where Dr. Al Aseeri reassured the implementation of this strategy set to meet five objectives: Start-up to Sustainability, graduate reputation, assurance of learning, engagement for impact, incubating entrepreneurship & research.
The strategic plan will not only enable staff members from various departments to work together, but will also help meet goals of the Bahrain 2030 Vision and government work plan 2015-2019.
Dr. Al Aseeri concluded by congratulating everyone on the start of the second semester set to start on 21st February, 2016 and wished them a successful academic year.
Posted on 17 February, 2016 in News