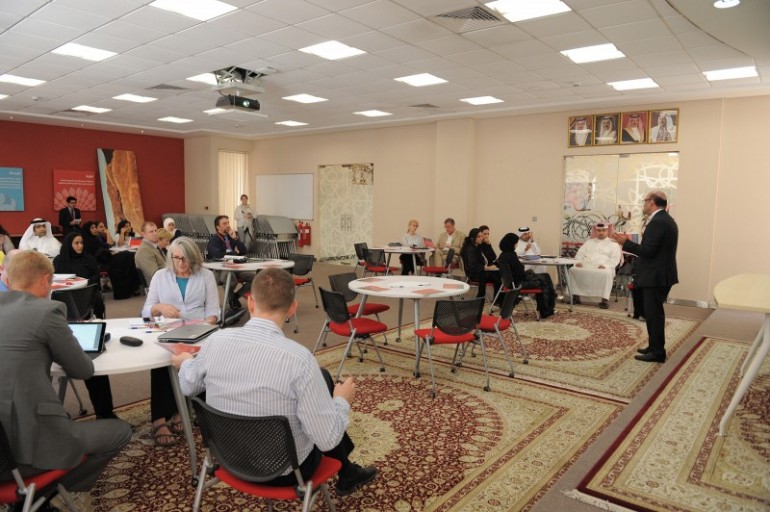 Bahrain Polytechnic held its annual strategy workshop for key staff from each department and directorate to set its annual strategic action plan for the 2016/2017 academic year.
The Polytechnic sets its strategic planning through the use of objectives and key results on a short term basis to achieve the longer term strategic plan.
During the workshop, the senior and executive staff explored progress against the overall strategic plan, discussed priorities for the coming year, and looked at assigning owners for reporting against the Polytechnic's key performance indicators (KPIs).
To ensure an effective and transparent strategic plan, the Polytechnic's ICT team have developed a new strategic planning tool where all staff members can track the progress and achievements of every department and directorate.
Dr. Mohamed Al Aseeri, Acting CEO of Bahrain Polytechnic, stressed that the importance of the Objectives and Key Results (OKRs) mechanism will help the Polytechnic grow in the long run.
"Ever since we've officially launched our strategic plan back in 2015, the Polytechnic has been keen on meeting all its objectives every 6 months. Our objectives are set in a manner which allows all departments to work together to achieve a certain goal, and this encourages collaboration between our staff. Our strategic plan 2015-2019 has been prepared in relation to the Kingdom's 2030 Vision and the government action plan 2015-2018." concluded the Acting CEO.
Posted on 13 July, 2016 in News