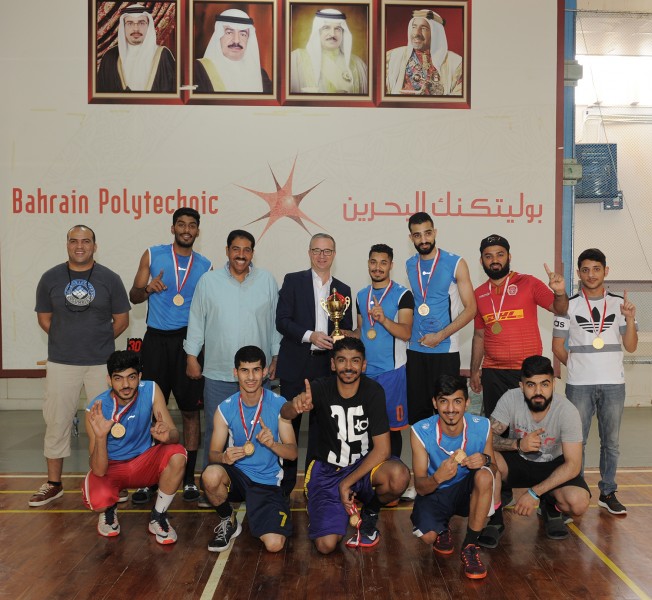 Bahrain Polytechnic hosted the second edition of the universities basketball tournament at the campus on 20th May 2017.
The teams included in this year's tournament were Bahrain Polytechnic, AMA University, University of Bahrain, Applied Science University, and Arab Open University.
The tournament concluded with AMA University emerging victorious after winning University of Bahrain in the finals by 32-30. Applied Science University clinched 3rd place after winning Bahrain Polytechnic by 41-36.
Ashraf Jaber, Bahrain Polytechnic's Head of the Health and Wellness Centre, commented after the tournament: "Organizing this basketball tournament at our campus for a second year in a row is a great way to create a sense of community among university students in Bahrain. We've recently held the football tournament on 13th May and we are looking to keep hosting similar tournaments in the future."
Posted on 20 May, 2017 in News