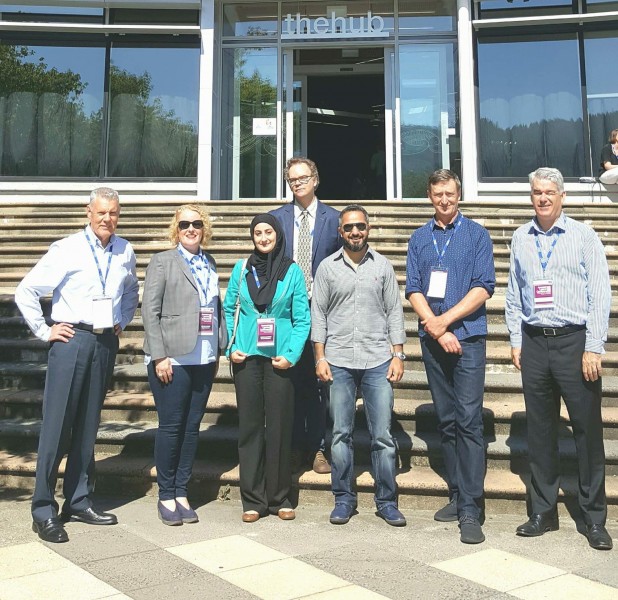 The Academic Development and Community Initiatives Directorate at Bahrain Polytechnic was privileged to participate in the Assessing Learning Conference at Otago Polytechnic which took place during the period from 29th November to 1st December 2017 in Dunedin, New Zealand.
The conference provided a chance for participants to engage with the latest in assessment thinking and practices as well as being reminded of long standing challenges concerning assessment validity and integrity. It also focused on the rapid changes in technology offering new opportunities as well as further challenges and the trend towards more learning taking place outside of the classroom. There was a strong focus in the conference on sharing experiences in order to improve practice and to that end the conference was structured around interactive workshop sessions and presentations.
Two staff members from the Academic Development Unit at Bahrain Polytechnic participated actively in this conference by presenting Bahrain Polytechnic's journey in maintaining the quality of its assessments. Ms. Shaima Alansari, Acting Manager of the Curriculum Unit, presented a practice presentation about the impact of problem-based learning on employability skills development. Dr. Brian Bennison, Curriculum Development Advisor, ran two workshops on issues around the design and implementation of assessment rubrics. Positive feedback was received from the audience regarding Bahrain Polytechnic's current assessment practices and its continuous effort to improve the quality of its teaching and learning.
Ms. Alansari was also one of the panelist in the closing plenary session of the conference where she explained to the audience how curriculum, learning and teaching, eLearning and assessment at Bahrain Polytechnic follow international standards and are aligned with the current practices in Australia and New Zealand.  The conference provided an excellent opportunity to showcase Bahrain Polytechnic's effective educational performance to an international audience.
Posted on 25 December, 2017 in News