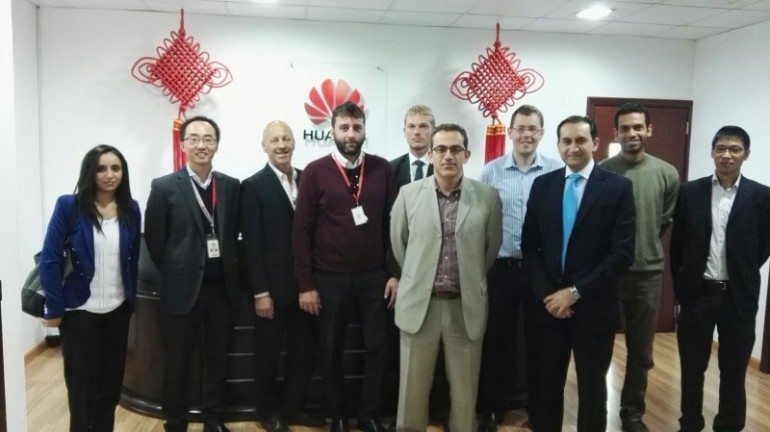 In mid-December 2015, a group of representatives of Bahrain Polytechnic visited the regional Huawei headquarters for the Middle East and North Africa, located in Bahrain. Being the global leader in ICT solutions, Huawi briefed the group on the equipment in its telecommunication laboratories.
Attended by Mr. Talat Abdulla, the Polytechnic's Acting Manager of Industry & Liaison, Huawei and Bahrain Polytechnic are exploring possibilities of collaboration in different areas such as, training for trainers, internships and Huawei certification courses.
From their regional head quarter in Bahrain, Huawei covers 10 countries, including all GCC countries.
Posted on 24 January, 2016 in News