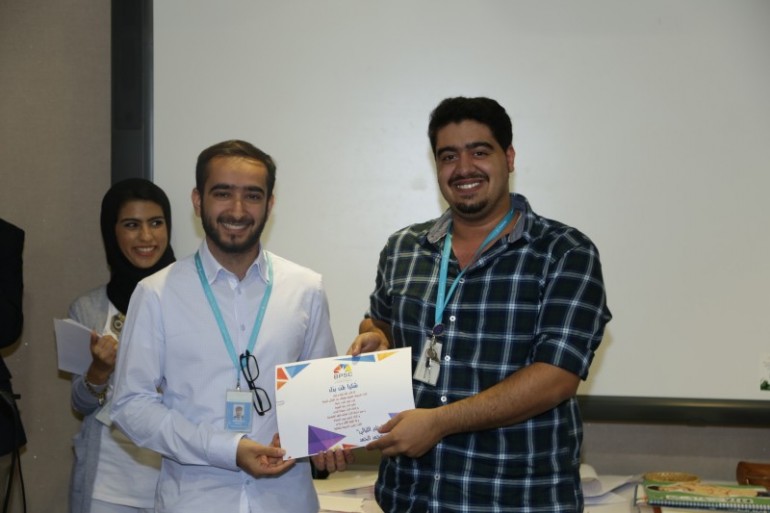 The Bahrain Polytechnic Student Council (BPSC) awarded its volunteering students for their efforts in getting involved in organizing events during the past year.
The student council's recent events included the student Ghabga held during the Holy month of Ramadhan.
The awarding ceremony, which took place at the BPSC headquarters, was opened by a word from the Arts and Cultural Committee Chair, Hasan Al Tooq, where he praised the volunteers, and concluded by reciting a poem he wrote himself in regards to the volunteer's hard work.
President of BPSC, Mohamed Al Abbasi, also delivered a speech where he expressed his gratitude to the team of volunteers, and was pleased to see the amount of dedication that abounds in Polytechnic students. He added that it's important to adhere to ethics, values, and principles in order to achieve the goals of the Kingdom of Bahrain. BPSC 2015 seeks to continue this adherence for future student council members.
Sarah Husain, Head of the Volunteers, also thanked the volunteers for their efforts in taking part in organizing events and activities, and hopes to continue achieving more accomplishments in the future.
Fatima Al Hammadi, Vice President of BPSC, alongside Mohamed Al Abbasi, honored the volunteers.
Posted on 5 October, 2015 in News