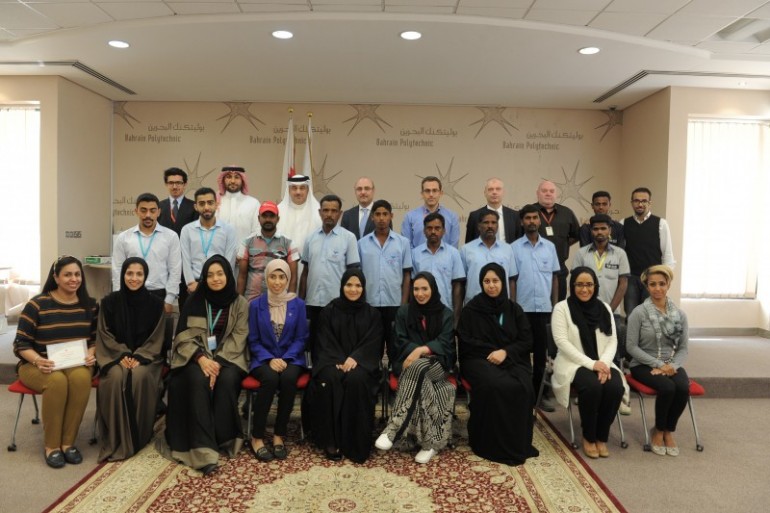 Bahrain Polytechnic has hosted an award ceremony for a group of its volunteers who have participated at the Polytechnic's stand during the Bahrain International Garden Show (BIGS) 2016.
Acting CEO, Dr. Mohamed Al Aseeri, praised the volunteers for their hard work and dedication, in spite of all the challenges faced, to achieve their objectives.
He added that this goes to show the volunteers' role in serving the community, who have spared no effort in explaining to the visitors the role of higher education institutions in the development of the local agricultural sector as per national requirements. An example being the collaboration between Bahrain Polytechnic and Peninsula Farms.
In turn, the volunteers expressed their appreciation to the National Initiative for Agricultural Development (NIAD) and Peninsula Farms for supporting their student projects, and also thanked the executive management of Bahrain Polytechnic for the award.
Posted on 22 March, 2016 in News