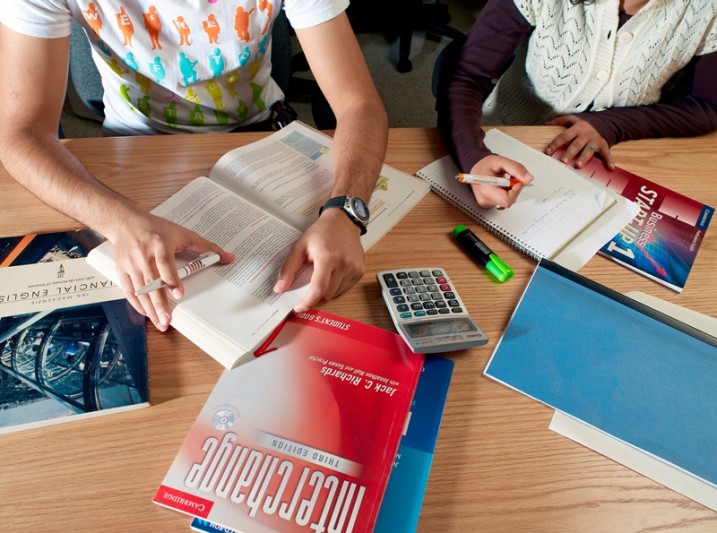 A detailed study regarding a financial guide to Small & Medium Enterprises has been submitted to Family Bank by Bahrain Polytechnic students majoring in the Bachelor of Business: Banking & Finance at mid-June.
After three months of research and workshop sessions, Ahmed Saif, Isa Al Sumaim and Ali Ghuloom have published "The Financial Guide to SMEs in Bahrain" to the Islamic micro-finance bank; A guide to help enhance small and medium businesses financially.
Alison Reynolds, the Polytechnic's Head of Business School commented: "Bahrain Polytechnic's final year projects are based on sending our students to several industries and come up with a research related to their field of study."
After completing their workshop sessions, the Banking & Finance students used information based on their clients' needs to complete the book.
"Our motto is to produce work-ready graduates. We want to push our students into on-the-job duties to prepare them for the real world, a teaching methodology we hope that meets the Bahrain 2030 vision and the governments 2011-2014 work program" she continued.
The study talks about many aspects related to Banking & Finance, including risk management, investment plans, insurance policies, financial ratio analysis among others.
Ahmed Saif was one out of the three students which was involved in the making of the study, and he praised the cooperation Family Bank has provided during its creation.
He said: "I'm impressed with the professional manner Family Bank has shown ever since we started this project at March. Isa, Ali and I have really learnt a lot about the financial industry and we're glad we had the opportunity to be a part of this."
Not only was a copy of the financial guide submitted to the Islamic bank, but an additional one has been gifted to the Bahrain Polytechnic's Library Learning Centre.
"It's a big honor to see that our work will be recognized inside and outside the Polytechnic campus" he concluded.
CEO of Family Bank, Dr. Atef Elshabrawy attended the presentation of the students' work and was highly impressed by the quality of their project, and will take the guide into their consideration.
Posted on 23 July, 2013 in News